He has no rushing yards. He never made a tackle or threw a pass. In fact, Gil Brandt never suited up a single snap for the Cowboys.
Yet, his presence to not only the team, but the entire NFL, earned him a spot in the 2019 class for the Pro Football Hall of Fame. Brandt, who will be inducted in August as a contributor, brings the Cowboys' official total to 17 Hall of Famers.
Brandt becomes the fourth non-player inducted to Canton, joining Tom Landry, Tex Schramm and Jerry Jones.
On top of the 17 inductees, eight other coaches and players with ties to the Cowboys have been inducted into the Hall of Fame: Forrest Gregg, Mike Ditka, Herb Adderley, Lance Alworth, Tommy McDonald, Bill Parcells, Jackie Smith and Terrell Owens.
But let's take a look at all 17 of the Cowboys' Hall of Famers, starting with its first inductee.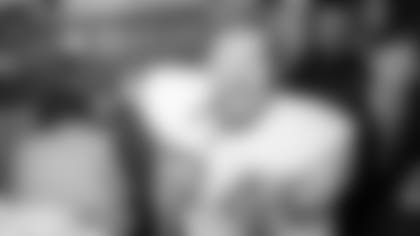 Inducted in 1980, it's only fitting that "Mr. Cowboy" is the first player headed to Canton. Lilly is tied for the most Pro Bowls in team history with 11 and was a member of the NFL's 75th Anniversary team.