For the first time since 2011, the Cowboys are 0-1 heading into Week 2 of the season and are desperate not to fall into a two-game hole.
There are some interesting parallels between this Week 2 game, against the Titans, and that 2011 game against San Francisco. Both games are road trips to play middling franchises who saw some Week 1 success. Back in 2011, the 49ers were coming off a season-opening win against Seattle -- the reigning NFC West champion – led by an efficient effort from No. 1 overall pick Alex Smith. The Titans just got done with a 26-10 clobbering of 2013 wildcard team Kansas City behind a big effort from first-round pick Jake Locker.
For all the talk about their lacking defense, the Cowboys are bound to focus on improving as an offense this time out. Four turnovers by the offense sank the season opener against the 49ers before it had a chance to get started, and the Cowboys wound up losing 28-17. Several aspects of the offense, highlighted by a great effort running the ball, looked encouraging if they can clean up those mistakes.
Locker presents another mobile quarterback for the Cowboys defense to deal with on Sunday. Colin Kaepernick didn't kill the Dallas defense last week, but he also didn't have to, given the early lead. The Titans put up 266 passing yards and 162 rushing yards on what has typically been considered a stout Kansas City defense.
The Cowboys seem to have gotten out of the San Francisco loss with minimal injuries. The lone question mark is Justin Durant, who aggravated his groin Sunday. The likely candidates to fill in would be Kyle Wilber and Korey Toomer if Durant can't go.
The last time the Cowboys started 0-2 was 2010, and they finished the season 6-10. The last time before that was 2001, and their final record was 5-11. Avoiding an 0-2 start would be a big boost for this team.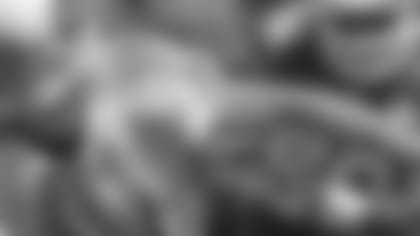 In that 2011 49ers game, the Cowboys rallied from a fourth quarter deficit to win in overtime, and the 49ers went on to reach the NFC Championship Game. It remains to be seen if the Titans are on a similar track, but their season opener has got to be encouraging.
Tennessee was a 7-9 team in 2013, and the season mostly fell apart after a 3-1 start. Beating the Chiefs, an 11-5 team last season – on the road, no less – is about a strong a start as any team in the league had this past weekend. The Titans defense sacked Alex Smith four times, picked him off three times and limited the Chiefs to 205 total yards.
On the other side of the ball, Jake Locker had a fantastic day, throwing for 266 yards and two touchdowns, while the ground game behind him churned out 162 total rushing yards. Many people consider Locker the key to a successful Titans season, as they went 4-3 when he was healthy last year and 3-6 when he wasn't. [embedded_ad]
The combination of Kendall Wright, Justin Hunter and Delanie Walker doesn't sound as scary on paper as Michael Crabtree, Anquan Boldin and Vernon Davis, but the trio should be plenty of work for the Dallas defense. They combined for 12 receptions, 146 yards and a touchdown Sunday at Arrowhead Stadium. A win would be big for Tennessee, as it would give them a 2-0 mark heading into a two-game road swing at 2013 playoff teams Cincinnati and Indianapolis.