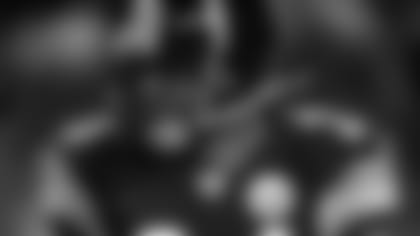 IRVING, Texas - I took another break from studying some college players to take a look at newly signed safety Will Allen from the Pittsburgh Steelers.
Games watched: New York Giants, Washington Redskins, Cleveland Browns.
Played both as a free and strong safety in this scheme but the majority of his snaps were played down the box….when deep was a physical filler space…not afraid to come forward and attack the line of scrimmage….as mentioned, played around the line while Ryan Clark was deep…scheme showed that single-high look….was used off the edge as a blitzer…will take on blockers and shed them….is physical around the line when he had to redirect tight ends and receivers…..likes to get his hands on his man…did a nice job of jamming Martellus Bennett then carrying him to the sideline on the out route…good position in route…functional pedal with solid reactions….some gather and roundness to break more than straight down the line.
I thought his reads and awareness was good….understood how he needed to play in zone coverage….rarely was out of place….would funnel man to next level than break to where he needed to be…reacted to the tight end in the middle of the field…good on assignment versus the Redskins when playing the read-option….will chase the ball all over the field… physical, take-on tackler….missed one in the open field against the Giants when Victor Cruz was able to spin around him….dependable coverage on the goal line….no blown assignments…will come off his man to adjust to the ball…nice job of reading the screen and working himself in position…plays with an attacking style….didn't see him sit back and wait on anything…As mentioned, did see him play as a true free safety and was not a liability….really like how he was around the ball….