(Editor's Note: In anticipation of the 2018 season, Bryan Broaddus has once again taken a break from scouting the Cowboys in order to scout the opposition. Over the next several weeks, he will take a position-by-position look through the 2018 schedule, analyzing the top five players at each spot for a better understanding of what the Cowboys are up against. The series continues this week breaking down the linebackers.)
FRISCO, Texas – We've spent so much time talking about the Legion of Boom over the years, we tend to forget about the guy who lowers the boom most often.
Yes, the Seahawks earned a well-deserved reputation for their secondary in recent years, but they've got a pretty good linebacker by the name of Bobby Wagner manning the middle for them, as well.
Name:Bobby Wagner
Team:Seattle Seahawks
Height/Weight:6-0/245
College:Utah State
Experience:7th season
NFL Draft:Selected in the second round, 47th overall, by Seattle in 2012
Has a real passion for the game. Plays hard every snap. Competes at the highest level.
Shows physical and mental toughness. Complete player.
Outstanding playing through the trash. Avoids blocks. Finds the ball well on the move. Plays sideline to sideline. Can cover some ground when running. Hard guy to get around when on the edge.
Plays well with his hands. Doesn't let blockers get to his body. Can make himself small to get through cracks and gaps.
Quick reactions in pass coverage. Instincts to see the routes develop and then put himself in position to defend the ball. Hard guy to get away from in coverage.
Shows short area foot quickness with a burst. Has lateral quickness with a change of direction.
Has body control and balance. Plays square along the line of scrimmage.
Good communication skills with his teammates. Is always directing pre snap. Leader in every sense of the word.
Creates turnovers through his physical play. Jarring tackler. Wraps up.
Very consistent in the way he plays. Games are not up and down. Makes those around him better.
2018 Outlook:Wagner has put together a solid resume in his career against the Cowboys, with three wins in for matchups. This past winter, he racked up eight tackles in the Seahawks' defensive win against the Cowboys on Christmas Eve. It's clearly a time of turnover in Seattle, but keeping Wagner in the middle of their defense should keep them competitive for the foreseeable future.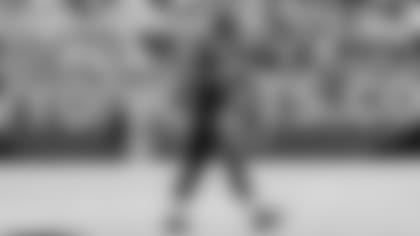 Name: Telvin Smith
Team: Jacksonville Jaguars
Height/Weight: 6-3/215
College: Florida State
Experience: 5th season
NFL Draft: Selected in the fifth round, 144th overall, by Jacksonville in 2014
Smith flows to the ball so easily. He is quick to react to fill the hole or get to the outside. Plays with his hands. Can extend them to get off blockers but needs to be on the move.
Wrap-up tackler. Can run the ball down from the backside. Plays with a burst and speed. Can cover some ground when on the move. He is a rocket running to the ball. His instincts are very good. There are snaps where he is running past his teammates to get to the ball.
Shows redirection skills. Can move in one direction then quickly get back the other way. No wasted steps. Will scrape behind the line to fill holes. Slippery in the way he reacts. Plays with lateral quickness and agility.
Has the athletic ability and quickness to stay with a receiver in coverage. Dependable hands to create turnovers. Had a "Pick Six" against the Steelers in coverage. Will get in throwing lanes to disrupt the quarterback.
Good angles to the ball. When he sees it, he is downhill in a hurry. Doesn't get caught behind the play.
Will get in trouble when he has to take blockers on head up. Just doesn't have the power in the upper or lower body to stand in there, toe-to-toe. Tough for him.
For all of his speed, he is not used as a blitzer. Tends to play in coverage or hang around the line of scrimmage as a spy to clean up.
Is one of those linebackers that rarely comes off the field. Can use him in all three down. Even stays on the field during goal line packages despite his lack of bulk.
2018 Outlook: It feels like I'm writing about a Jacksonville player every other day. Make no mistake: all those years of struggles have helped the Jaguars develop one of the most talented rosters in the league. Smith is a big part of that, as the Jags struck gold with him all the way back in the fifth round. With Myles Jack playing next to him, Calais Campbell playing in front of him, and Jalen Ramsey and A.J. Bouye behind him, Smith and the Jaguars will be poised to make life difficult for the Cowboys this October.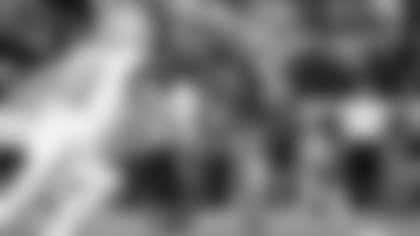 Name: Luke Kuechly
Team: Carolina Panthers
Height/Weight: 6-3/238
College: Boston College
Experience: 7th season
NFL Draft: Selected in the first round, ninth overall, by Carolina in 2012
Emotional player. Can tell by the way he plays that he loves the game.
Is always playing forward whether it's against the run or playing pass defense. Not afraid to mix it up with bigger blockers.
Shows rare instincts. Has an understanding of where the play is going before it happens.
Smarts puts him in position to make plays. One of the best finishers in the league when it comes to tackling. Very technique sound.
Has the quickness to avoid blocks by running underneath or around.
Savvy blitzer. Has a feel for how to attack the pocket. Is able to work off picks to get to the quarterback. Slippery in the way he plays. Nightmare for running backs to have to block. Does a great job bluffing a blitz and then dropping into coverage.
Plays square down the line. Doesn't get turned or knocked off balance.
If there is an area which he tends struggle it would be when he has to carry receivers in pass coverage. You can see that it frustrates him when he has to do this. Is not the most fluid moving player.
Relentless effort and hustle to make plays. Is now dealing with concussion issues but it doesn't appear that he's backed off one bit in the way he goes about his job.
2018 Outlook: It's been a while since the Cowboys faced Kuechly, but he certainly left an impression the last time it happened. During the Panthers' 15-1 season in 2015, Kuechly terrorized Tony Romo with seven tackles and two interceptions -- one of which he returned for a touchdown. The Panthers won't have Thomas Davis in the season opener as a result of a suspension, which means they'll be leaning even more heavily on Kuechly to make plays.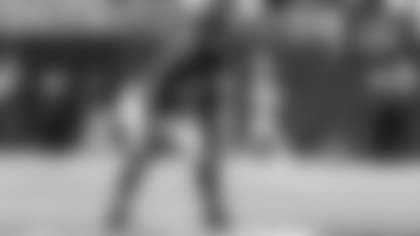 Name: Deion Jones
Team: Atlanta Falcons
Height/Weight: 6-1/222
College: LSU
Experience: 3rd season
NFL Draft: Selected in the second round, 52nd overall, by Atlanta in 2016
This is what you call a fast-flow linebacker. He runs well and he plays with speed to chase the ball. You see impressive start-stop quickness.
Quick reactions. When he sees it -- he's gone. Majority of his plays are on the move. Puts pressure on blockers to keep up with him. They tend to be a step or two behind him in those situations. Can run himself out of trouble.
Attacks the hole when given the opportunity. Ability to beat blocker with his quickness. Doesn't play like a small linebacker. Has some pop in his hands when he has to take blockers on.
Can close ground in a hurry. Sideline to sideline player. Doesn't stay in one place long.
Understands how to play in coverage. Has the ability to run with backs out of the back field. Doesn't have problems carrying tight ends either. Has just as much speed as the backs he's covering. Will also position himself in throwing lanes to knock passes down when in zone drops.
Has a plan for how to deal with crossing routes underneath. Very aware to what is happening in front of him. Outstanding in the way that he plays with his eyes. Doesn't miss much.
Wrap-up tackler. Can get the ball carrier on the ground in a hurry.
If he has a fault, there are snaps where he is too aggressive and will over run the play.
Type of linebacker that wants to make every tackle. Three-down player.
2018 Outlook: Another year, another trip to Mercedes-Benz Stadium. The Cowboys couldn't deal with Atlanta's defense last November, as everyone remembers. Hopefully this time around, a healthier Dallas roster will have a better chance. Jones wasn't amazing in last year's meeting, finishing with just four tackles, but he didn't have to be thanks to the Falcons pass rush. This year, Jones will take the lead in helping the Falcons to slow down Ezekiel Elliott -- who missed last year's game.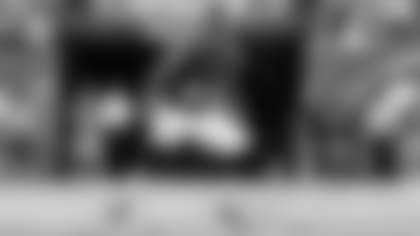 Name:Myles Jack
Team:Jacksonville Jaguars
Height/Weight:6-1/244
College:UCLA
Experience:3rd season
NFL Draft:Selected in the second round, 36th overall, by Jacksonville in 2016
The biggest thing you notice about Jack is his athleticism -- he can really run. He is a fluid-moving athlete.
Hard to block on the second level when on the move.
Physical with his hands to play off blocks.
Quick to drop into his area for zone coverage. Reads the quarterback's eyes and works to the ball. Can cover some ground when he runs. Aware to crossing routes behind him. Can recover when he steps up for the plays action pass. He will undercut the route to make the play. He has the ball skills to finish when it hits his hands.
Plays with power. Can take on blockers and hold them up at the point of attack. Doesn't give ground in the way he plays. Downhill player.
Good job of staying square in the hole and then finding the ball. Plays with his eyes. Sees what's happening with the scheme.
Tackles well in space. Speed allows him to get into position to make plays. Wraps up the ball carrier. Sideline to sideline player.
Shows the ability to create turnovers with his physical tackling or in coverage.
Physical makeup to rush the passer. Has the power/speed and understanding of how to dip his shoulder and get under the blocker. Can apply pressure to the quarterback in the pocket.
Plays with tremendous body control and balance. Doesn't get knocked around or off his feet. When blockers go low around his feet is able to use his hands to play off and continue to the play.
Is one of those linebackers that never comes off the field. Can play in all situations during a game.
2018 Outlook: Three years into this experiment, we're going to get to watch Myles Jack and Jaylon Smith in the same game. Obviously, they won't share a field at the same time, as they both play the same position. But it's obvious that people will be drawing comparisons between the two blue chip prospects. Alongside Telvin Smith, Jack is evolving into one of the central players in a very talented Jacksonville defense. The Cowboys are going to have their hands full in dealing with one of the most talented rosters in the NFL.