IRVING, Texas -Dez Bryant's quiet, productive offseason came to a loud halt on Monday, when the 23-year-old wide receiver turned himself in on a charge of misdemeanor domestic violence in nearby Desoto, Texas.
The Cowboys are aware of the incident. Team spokesman Rich Dalrymple released the following statement:
"We are in the process of gathering information and will not have a comment at this time."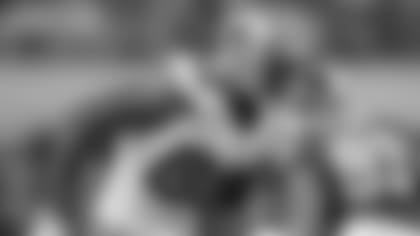 He was bonded out of jail later in the day, according to local television stations, which first reported the story.
Bryant has had two known confrontations with law enforcement since the team made him its first-round pick in 2010.
In March, 2011 he was issued a criminal trespassing warning after a dispute with off-duty police officers regarding sagging pants at a Dallas shopping mall. He was at first banned from the mall, but was soon allowed to return. This January, Bryant was detained, but not arrested after engaging in a verbal spat with the entourage of a rapper at a Miami nightclub.
Bryant has also been sued by two jewelers and a New York-based finance company, which together claimed he owed them back payments in the hundreds of thousands of dollars.
The wide receiver is expected to be with the team when training camp opens to the full squad in Oxnard, Calif. on July 30.