The offseason is all but over. Training camp officially starts on Wednesday with three days of practices for rookies and selected veterans.
            There will be some quarterbacks on hand, but veteran starter Tony Romo likely won't be included. He has been excused for this week of practice, as has defensive tackle Jay Ratliff and running back Felix Jones. Ratliff (foot) and Jones (shoulder) were both eligible to practice because they have missed all summer with injuries.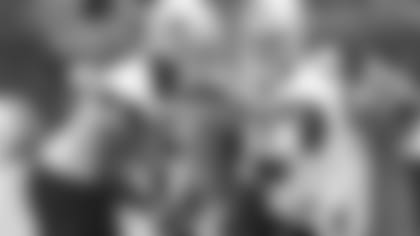 Now that's not the case for cornerback Mike Jenkins and guard Mackenzy Bernadeau have also missed the entire offseason practices because of injuries. Jenkins is expected to be in attendance although he hasn't been cleared for practice, still rehabbing a shoulder injury that required postseason surgery.
            Bernadeau also underwent hip surgery in May and hasn't been cleared to practice.
            For the players who will be in attendance, it'll mostly be rookies, although quarterbacks Kyle Orton, Stephen McGee and Rudy Carpenter should be in attendance. Some veterans who missed practices this summer such as guard Kevin Kowalski will be out there as well.
            The team will practice at 8 a.m. (CDT) at Valley Ranch to try and escape some of the grueling Texas temperatures, which have regularly been in the triple digits as of late.
            The entire team will travel to Oxnard, Calif. on Saturday for the duration of training camp. The first practice is scheduled for July 30 and lasts through Aug. 22, which includes five days in San Diego where the Cowboys will play against and then practice with the Chargers before returning home to Texas.