ARLINGTON, Texas (November 22, 2012) — The Dallas Cowboys and The Salvation Army carried on what has become a holiday tradition Thursday, welcoming country music star Kenny Chesney to Cowboys Stadium for the 16th annual Red Kettle Kickoff.
Chesney performed a seven-minute medley featuring hits "Rock Star," "I Go Back" and "Boys of Fall" during halftime of the Cowboys' game against the Washington Redskins. The show culminated with several surprise elements, including hundreds of youth football players from local Salvation Army programs lining the field for Chesney's "Boys of Fall" number and a montage of real youth football video footage submitted by fans through the "Boys of Fall" online contest.
"There are great traditions in America—especially Thanksgiving, family and football," Chesney told reporters last month. "For 16 years the Dallas Cowboys and The Salvation Army partnership has been an American tradition and I'm happy to be a part of it."
Since the first Red Kettle Kickoff Show in 1997, the Cowboys have helped raise $1.5 billion for The Salvation Army, while reaching millions of people. This year marks the 122nd anniversary of The Army's Red Kettle Campaign—the longest-running fundraiser in history—which last year raised a record $147.6 million. Funds raised this holiday season will go a long way toward providing food, shelter, clothing, toys and other assistance for 30 million people during the year, including those still experiencing the impact of Hurricane Sandy.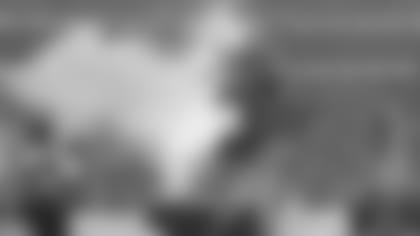 "This is a time of year when many people are in need of a helping hand," said Chesney. "I hope my music will elevate awareness for the Red Kettle Campaign, and in the end, help provide a warm meal, clothing or a bed for someone this holiday season."
"Our goal has always been to raise awareness for The Salvation Army and to help them raise the necessary funds to do what they do best, and that's helping people in need," said Charlotte Jones Anderson, Cowboys executive vice president and chair of The Army's National Advisory Board. "The longstanding partnership between the Cowboys and The Salvation Army is deeply meaningful, especially for those in need. We know Kenny and his commitment to The Army will make this a year to remember."
Now that the Red Kettle Campaign is officially underway, more than 25,000 Salvation Army workers and volunteers will be taking to the streets throughout the country, ringing bells and soliciting spare change donations to the iconic red kettles from holiday shoppers. In addition to giving to the traditional kettles, supporters may also give online through The Army's Online Red Kettles (www.OnlineRedKettle.org), which last year raised more than $1.7 million, or text the word "GIVE" to 80888 to make a $10 donation to the Red Kettle Campaign.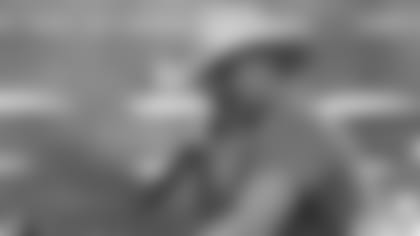 "Without the public's support, our services would not be possible," said Major George Hood, National Community Relations and Development Secretary for The Salvation Army. "Between Kenny Chesney and the Dallas Cowboys highlighting the kickoff event on national television, we know that this year will be special and that we'll be able to continue providing critical services to millions of people in need."
"This is the time of year we need to lend a helping hand to our neighbors, and help them up in His name," said Commissioner William Roberts, National Commanders of The Salvation Army. "We extend a big thanks to the Gene and Jerry Jones family and the Dallas Cowboys, as well as Kenny Chesney, for helping make this Thanksgiving so special."