Photo Credit: University of Texas at Arlington
ARLINGTON, Texas– As the host of NBC's Football Night in America, 26-time Emmy Award-winning broadcaster Bob Costas knows as well as anyone the powerful reach of the Dallas Cowboys. After all, America's Team has appeared 31 times on NBC's Sunday Night Football -- more than any other franchise.
As the special guest Monday night at the University of Texas at Arlington's Maverick Speaker Series, Costas reflected on his experience covering the Cowboys, the NFL and other sports over his 40-year career. Cowboys Executive Vice President and Chief Branding Officer Charlotte Jones Anderson moderated the​event, held on the UTA campus just up the road from AT&T Stadium.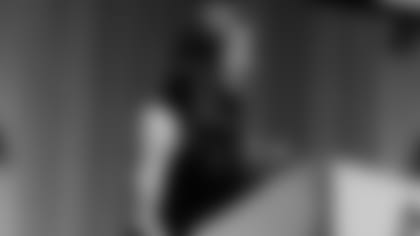 "The Cowboys are like the Yankees, they're like Duke, they're like Notre Dame," Costas said. "Many, many people love them. Some love to root against them, but people are always interested in them. And even when the Cowboys have had relatively mediocre seasons, 8-8 seasons, they always have compelling characters, bigger-than-life characters. Jerry Jones is not a wallflower."
Costas credited Jones' innovative vision for helping create new revenue streams and enhance the fan experience on NFL game days. He also shared some of his most memorable and challenging broadcast moments, including Michael Jordan's final game with the Chicago Bulls in 1998 and his impromptu coverage of the infamous O.J. Simpson Bronco chase during the 1994 NBA Finals.
Costas will be back on set this fall for Sunday Night Football, where the Cowboys are annually slotted for multiple nationally-televised appearances. The NFL regular-season schedule is expected to be released later this month.