Samantha Melissa discovered she would be featured on the cover of the Dallas Cowboys Star Magazine's[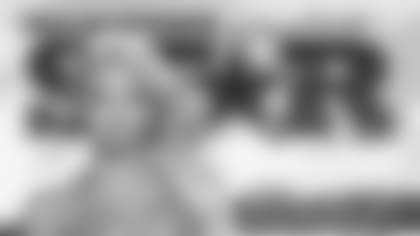 ](http://shop.dallascowboys.com/Cowboys-Catalog/Accessories/Other-Accessories/Star-Magazine/Dallas-Cowboys-Star-Magazine-Swimsuit-Issue-2014/p/028240333) sixth annual swimsuit issue during a training camp practice at Valley Ranch when the cover shot was revealed at the end of a slideshow that featured all of the photos that would be appearing in the special edition.
Her journey to the ecstatic moment of learning she had been chosen for the cover ironically began with the disappointment of being wait-listed by the prestigious Juilliard School in New York City.
She was kind enough to take a few moments to discuss how she became a Dallas Cowboys Cheerleader, her experiences during her first season with the squad and the calendar shoot in Cancun.
Jay: You are originally from southern California, why did you move to Dallas?
Samantha: I had auditioned for the SMU dance department and it was second on my list to Juilliard. But after being wait-listed at Juilliard, I moved to Dallas. What had been a huge letdown turned out to be the best thing that could have happened to me because I absolutely love it here.
J: What made you choose to audition for the Dallas Cowboys Cheerleaders?
S: I had made the decision to switch to a dance minor, but still wanted something to keep me involved in the dance world. I had never been a cheerleader before, no pom-poms or stunts, so I was very nervous. I went to one of Kitty Carter's classes and was very intimidated, but I loved her energy and was very intrigued. I went to several more of her classes, and from there, I decided to audition. When I made it through finals and into training camp last year, and then making the team, it turned into this wonderful and amazing life-changing experience.
J: What was your feeling when you learned that you had indeed made the team?
S: For me, it was like my failure of not getting accepted into Juilliard drove me to pursue another dream, and the fact that I set a goal and I made it, I really could not believe it. I had been on pins and needles throughout training camp, so my honest feeling was, "I did it!"
J: So now that you have made it as a DCC, were the game days at AT&T Stadium everything you imagined they would be?
S: I have been dancing since I was two years old and I can honestly say that as a performer, to have 85,000 people 360 degrees around you is the most amazing feeling you can ever have. The energy you feel down on the field is unbelievable and just to be a small part of something so big is a dream come true. When you see the fans and how loyal they are and how important this is to them, it is incredible and unlike anything else I have ever experienced.
J: While the Dallas Cowboys were in their offseason, the DCC was heading down to Cancun for the calendar shoot. How was your experience on the photo shoot?
S: It was wonderful. The Iberostar Resort was breathtaking, very picturesque. We had Zumba every morning with the girls, which for me is great because I'm getting in shape and doing what I love. Also, we were there for 11 days and were with each other so much that I would say it was the most important bonding experience of my rookie season.
J: Last year in training camp when you went through the cameo photos process, did it prepare you for the calendar shoot in Cancun?
S: Cameos were the first time I had ever been in front of a camera like that. I did not even take headshots in high school, so that was very intimidating. I wanted direction and I didn't know how to pose, so it was really surreal for the second time around to be on a photo shoot on a beach, and for it to be such a completely different experience. I would say cameos put a little spark under me and made me enjoy the swimsuit shoot, take it all in and enjoy the moment, and that is exactly what I did.
J: What was your reaction when you saw the photos that fans would be voting on to determine who would be on the cover of the *Dallas Cowboys Star Magazine *swimsuit issue?
S: You have a certain idea of what you look like in your mind, but to see how the photos turned out, I was speechless. I really thought I had no chance of ending up on the cover. I was just happy I got to see the pictures so soon. When I found out I was on the cover, the first thing I did was call my mom. I could hear in her voice how proud and excited she was for me and that was very special.