/ Editor's Note: Each weekday, DallasCowboys.com's writers will field two questions from the fans. Click here to email your question now. **
@Cowboys_Chile:I liked how tight end Martin Rucker played Thursday. What are his chances of sticking around and what role could he have?
Nick:I still think he's a long shot. Let's not judge the fourth quarter of a preseason game because he's going to look pretty good as a receiving tight end. Can he block in the trenches and play special teams? Those two questions must be answered in his favor for him to have a shot.
Josh: I wouldn't reserve a spot for him just yet, because I think he's still clearly the fourth best tight end. If you went that heavy at the position, you probably don't keep a fullback, and I think Jason Garrett wants a true fullback. So while he may be improved, I don't give him a great chance to make the team.
@GodsSon1206 :What's the most significant change Jason Garrett made in training camp and preseason practice, and what effect will it have on the team?
Nick:The most significant change has been putting them in pads every day at 2:30. That's the change and he only hopes it will make them a more physical team.
Josh: Being in pads almost every day is the biggest tangible thing, but I think he has a totally different attitude and demeanor about him than Wade Phillips did, and his energy can rub off on the players.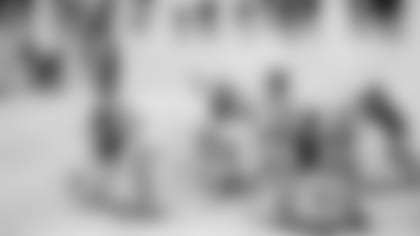 news
Mailbag: Do Camp Trends Carry Into Season?
Are there any early indicators in training camp that you find translate to which direction a season can go?