/ Editor's Note: Each weekday, DallasCowboys.com's writers will field two questions from the fans. Click here to email your question now. **
@BeAwesomeLikeMe : What are Phillip Tanner's chances of making the 53-man roster?
Rob:Tanner looked great Sunday night, but he can't be off the bubble just yet. DeMarco Murray's making the team, and say what you want about Tashard Choice, but the Cowboys know he can produce when needed. Comfort level there. I'm not sure they can keep four backs, and Lonyae Miller is still a candidate despite a quiet two games. So to me, Tanner's got to keep this up, especially on special teams. That's where he can really separate himself. I do agree that it'll be tough to get him through waivers now after a national TV game.
Nick: retty good, I would think. He's starting to stand out more than Lonyae Miller and if he keeps playing well on special teams then he'll be a lock to make it.
@angeenator :What affect has Rob Ryan's scheme had on the pass defense so far? It doesn't look any better.
Rob: It hasn't, except in the red zone. Done a better job there except for that miscue on Randy McMichael's TD. It would help to have at least one of the starting corners back (Terence Newman or Mike Jenkins) right now, but the pressure hasn't been there up front. What you're seeing is exactly what Rob Ryan said afterward: a unit that's playing slower because they're thinking too much. That was a concern for me going into camp because his scheme isn't something you can perfect overnight.
Nick: I would hope it doesn't look any better. If these first two games looked better than last year then the Cowboys would have a serious issue at cornerback. I'm guessing the two starters - Newman and Jenkins - will help the secondary tremendously.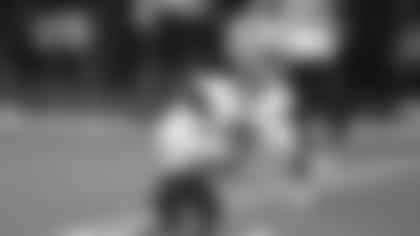 news
Mailbag: Will Rested Turpin Get Offensive Snaps?
Finally, KaVontae Turpin will get some rest this offseason. Do you think that will help him get more snaps on offense?