/ Editor's Note: Each weekday, DallasCowboys.com's writers will field two questions from the fans. Click here to email your question now. **
@MJThrill: Are you worried Terence Newman's groin injury will be as troublesome for he and the team as in 2008?
Nick: Yes, I think the Cowboys would be foolish not to be concerned about that. Newman had a groin injury in camp and tried to rush it back. Once he did, it led to an even worse abdominal injury. I think you have to take that into consideration when his timetable is being discussed.
Josh: You would like to think the team will have that in mind throughout his recovery. The same athletic training staff is still here, and they'll remember how Newman struggled when he came back before being totally healed in '08. Then it only got worse and he had to have surgery. Every injury is different, of course, but it's impossible not to compare the two.
@sesmith840: Would it make sense to bring back Leonard Davis on a modest, short-term contract due to Montrae Holland's injury concerns and limitations?
Nick: I don't think it's the worst idea in the world. But then again, if that were the case, then the Cowboys could've just restructured the deal to make it work. We hear the term "progress stopper" a lot and I get the feeling adding Davis back might halt the growth of David Arkin and the other interior linemen.
Josh: Yeah, I kind of think they need to be looking at that. A one-year deal would work best, because I think they want David Arkin to be ready to play next year. Jerry Jones is right that Holland has never let the Cowboys down, but that sample size is awfully small, and with a little more exposure, opponents will find a way to take advantage of his lack of athleticism.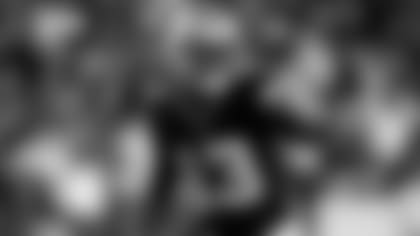 news
Mailbag: How Does Cooks' Arrival Affect Gallup?
Will Brandin Cooks take some pressure off Gallup, allowing him to relax and play? Or is he going to take targets away from him, hampering his comeback, so to speak?