/ Editor's Note: Each weekday, DallasCowboys.com's writers will field two questions from the fans. Click here to email your question now. **
(Editor's Note: Each day we will take the 2 best questions for our staff writers to answer from the Mailbag. /"Click here" to email questions now.)
RYAN BERDING - WATERLOO, IA: Following the Rangers' run and the Mavericks' title, should Jerry Jones feel added pressure to win a championship in order to stay relevant locally? Are the Cowboys slipping in prestige in Dallas?
Nick: I think there would be pressure for the Cowboys to win if the Rangers or the Mavericks won three straight titles as there would be if the Cowboys had won three more. It's all about football here in Texas and Dallas and the TV ratings suggest that as well. Preseason games draw more attention than probably Sunday night's Game 6. That's the way it goes. So the pressure to win is because of the Cowboys' mystique and that probably won't change. I do think from a marketing standpoint, the tide could be swaying a little to both the Rangers and Mavs in terms of sponsorship dollars and maybe season-ticket sales. But it's going to have to take a lot more success from those teams to compete with the Cowboys in that regard.
Rob: Have the Cowboys slipped from a prestige standpoint since the time when they were winning Super Bowls? Yeah, probably. But I don't think the Mavs' and Rangers' success distracts people from the Cowboys by any means. Look, there are only 16 games, and most local sports fans are going to watch every single one of them. The pressure on this franchise comes from trying to chase its own past success, not from living up to the standards set by some teams in other sports. Come football season, people will be investing their attention in the Cowboys again.
DANIEL LUJAN - ALBUQUERQUE, NM: It seems Stephen Bowen would have a chance to start for the Cowboys this season. Is he capable of playing well in that role?
Nick: That's a good question. He played pretty well in the last half of the season in 2010. I still think he's better-suited as a rotation guy. He's more of a pass-rusher and has the ability to come right and add some pressure. The problem is, it's hard to pay those guys with a fair contract. His side sees him as a quality player and potential starter. But the Cowboys wouldn't want to pay him those big bucks. That's why it's hard to keep players in that role. Either he gets a big contract here - which means he starts at defensive end - or goes somewhere else and starts. So whether or not he's ready to start, if the Cowboys pay to keep him, he'll have to be ready.
Rob: Just personally, I think he's starting-caliber. Now, I'm no scout, but we've been watching him for five years now, and especially over the last couple of seasons he has been a pretty disruptive player when he has gotten the chance. I don't think he's an every-down guy, though. In a 3-4 defense there probably is no such thing. But if he could play half the defensive snaps in tandem with another pretty good player, like a Jason Hatcher, I think they could work well together. You might get those two guys for the price of one more well-known player and be able to keep a good rotation. Then again, I think people around the league know about Bowen, and I wouldn't be surprised if he got a pretty nice offer from somebody.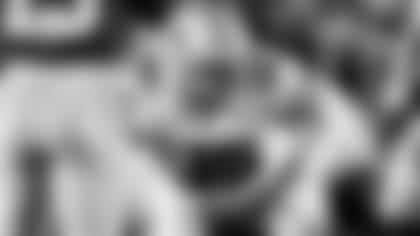 news
Mailbag: Is Re-Signing Hankins Now A Priority?
I'm excited with what the Cowboys have done so far this offseason, but I'm still worried about defensive tackle. Should re-signing Johnathan Hankins now be a priority?