/ Editor's Note: Each weekday, DallasCowboys.com's writers will field two questions from the fans. Click here to email your question now. **
(Editor's Note: Each day we will take the 2 best questions for our staff writers to answer from the Mailbag. /"Click here" to email questions now.)
BRYAN WALSH - MOUNT AIRY, MD: DeMarco Murray finished at Oklahoma with records for TDs, points scored, and all-purpose yardage - all ahead of Adrian Peterson. Why did he slip to the third round and why isn't there more excitement about him?
Rob: There have been questions about his durability as a featured back, as well as how explosive he can be at the next level. The Cowboys apparently weren't concerned about the injuries he had in college, and he's not going to be asked to carry the load. From what I've re-watched of him at Oklahoma, he's also a more dynamic runner than I remembered.
Josh: Well, to be fair, Murray stayed for four years and Peterson was only in school for three, plus he was hurt for much of his sophomore season, as I recall. Look, if DeMarco Murray was Adrian Peterson, he wouldn't have lasted until the third round. Teams and scouts aren't that blind to just let the sure-things slip by them. A lot of rookies come into the NFL owning records at their college, but that isn't always a great indicator of NFL success. I sense a good deal of excitement for him among the Cowboys fans I hear from, but the fact is he's going to be just a rotational guy, at least to start with. I mean, we don't even know if they can they find him 10 carries a game yet.
LUTHER YELLOWROBE - LAME DEER, MT: Do you think that having a bye week earlier in the season like the Cowboys do will be in any way more beneficial this year because of the lockout?
Rob: Maybe, but the hope is training camps will start on time. To me, it's almost always better to have the bye right in the middle of the season. Players' bodies take such a toll that they need a break with eight games to go, not 13. I did think an early bye would've helped last year after a five-week camp. Obviously not. The Cowboys actually caught a break this year by getting an extra week before the New England trip. Pats are 66-12 at home since 2001.
Josh: I think they're lucky to be having their bye the week before playing the Patriots. They'll need all the extra practice they can get for that one. But I don't think they'll go back into training camp mode during their week off, so it's probably no better than it would be any other year. Most teams would want the bye later.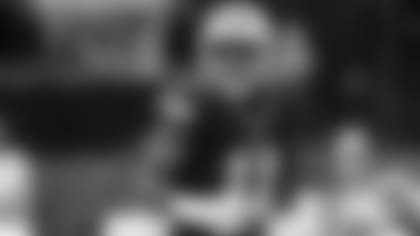 news
Mailbag: Cowboys Get Lucky The CBs Were Gone?
Do you think the Cowboys actually got very lucky this year when the two corners they wanted were off the board, therefore getting Micah?