/ Editor's Note: Each weekday, DallasCowboys.com's writers will field two questions from the fans. Click here to email your question now. **
(Editor's Note: Each day we will take the 2 best questions for our staff writers to answer from the Mailbag. /"Click here" to email questions now.)
JAE ROSS - DAYTONA BEACH, FL: Is it crazy to think Sean Lee and Bruce Carter could be starters by mid-season, if not earlier?
Rob: No, Bradie James will remain a starter and the point man for Rob Ryan's defensive calls. Let's not forget that Bruce Carter is coming off a major knee injury. A nickel role would be a good start for him. But based on their draft status, Lee and Carter are supposed to be the future at inside linebacker, and I do think Lee could replace Keith Brooking as soon as this year.
Josh: Both of them? Pretty crazy, I would say. It remains to be seen how ready Carter's knee will be when the season starts, and considering he's just a rookie and might not have any minicamps, it'll be awfully tough for him to surpass both Keith Brooking and Bradie James. I think you could see Lee overtake Brooking this year, however. The Cowboys overexposed Brooking with too many snaps last year, and he seemed to wear out. But both he and James are entering the last year of their contracts, so maybe they could be starting together in 2012.
A.B. BARRIENTES - HOUSTON, TX: Does John Kitna have any trade value as a starting quarterback for one of the teams who only have a rookie, like Minnesota? It looked like Stephen McGee was ready to be the No. 2 guy in limited time last year.
Rob: Don't know that McGee was fully ready. He did show that the stage wasn't too big for him, and that's a good sign as he continues his development. Anyway, the lockout hurts your hypothetical. McGee needs more and more reps, and he's not getting any right now. Kitna is much more suited for a potentially shortened season because of his experience.
Josh: McGee played pretty well for a third quarterback, but if he had to play much longer it would've been tough to keep up his efficiency. I think he needs another year of seasoning before you would be comfortable with him as the No. 2. Besides, I don't think Kitna would be worth more than a sixth- or seventh-round pick to any other team, and his value to the Cowboys is greater than that.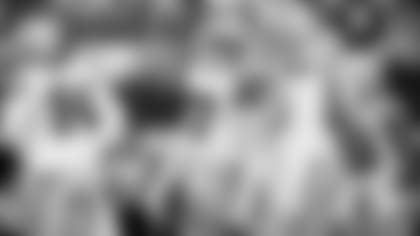 news
Mailbag: Biggest Surprises Of The Season So Far?
What other two players do you feel have been nice surprises after the first six games of the year?