IRVING, Texas – Try though you might, you can't draw Dez Bryant offsides regarding the Cowboys' back-to-back divisional opponents – the Giants last week and the Redskins on Monday night.
"I don't hate neither, but with those teams – they're division teams – you've got to come with it," Bryant said.
That was the mantra all last week, as the Cowboys prepared for a 3-3 New York squad coming off a humbling 27-0 loss. The Redskins actually enter Monday night's contest fresh off a win, but the four losses  before that give them an uninspiring 2-5 mark on the season.
No matter to Bryant, who reiterated that divisional rivalries seldom come down to something as obvious as overall record.
"Like I said, I don't think the records really matter whenever those teams are on the field. It's all about bragging rights and all that kind of stuff," he said. "It's going to be fun. It's Monday night, only game showing on TV. I can't wait."
Despite the Cowboys' popular appeal, this will actually be the only Monday night showcase of the year for them. This is also Dallas' first Monday night home game in more than two years – the first one since Chicago downed the Cowboys, 34-18, on the strength of two interceptions returned for touchdowns.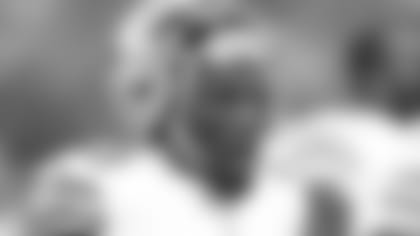 "Monday night is special. I think you know the whole world is watching," said Jason Witten. "As players, growing up, you always watched Monday Night Football. It happens to be Washington and that rivalry. It'll be a lot of fun."
With the Cowboys off to their best start in almost a decade, it also figures to be quite the environment. Bryant pleaded with fans to make AT&T Stadium as hostile as possible for the Giants game last week, and he didn't let up for this second-straight division rivalry.
"It's going to be loud – they better be loud. It better be loud, like really loud," Bryant said. "It's going to be fun. Like I said, it's the only game showing on TV – gets no better than that."
However fun it might be, just don't tell Bryant it will be easy.
"Record plays no part in this game," he said. "Is it the biggest rivalry in football, Washington and Dallas? That's pretty big."