The Dallas Cowboys Cheerleaders are flooded with requests every day to appear or perform at events beyond the gridiron. From charity fundraisers and corporate shows to parades, baseball games and grand openings, their presence is highly touted.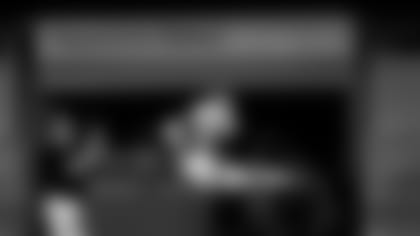 The DCC brand is iconic and represents everything right in the NFL. There isn't a place traveled anywhere in the world where they haven't met a fan. Who doesn't love a beautiful, talented, intelligent young woman?
Many do not truly understand the depth of their talent. For many girls that have worn the star spangled uniform, countless hours of dance has been studied at studios across the United States. Some have trained in the classicals – ballet, pointe and modern – while others have focused their energy on jazz, tap, hip-hop or dance teams. There are even a few that were all-star cheerleaders from some of the country's top gyms. When the boots hit the stage, the "a-ha!" moment is apparent. The most frequent comments being, "We had no idea how amazing they are," and "Wow, they do so much more than cheer."
And our latest opportunity gave us even more validity than we could have ever imagined.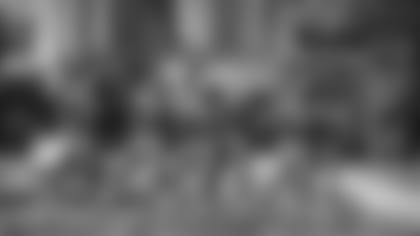 Later this fall, the Dallas Cowboys Cheerleaders will be gracing the pages of a website called Moving Cities, which is a collaborative effort among dance companies and independent dancers from around the world. It is a vision brought to life by Jevan Chowdhury of Wind & Foster Productions. He captures the dancers and their amazing technical abilities in the bustling cityscapes of places like London, Prague, Brussels and Athens. His vision is both in still pictures and video, all beautifully woven together and housed on Moving-Cities.com.
The last few weeks brought this creative director and producer to the city of Dallas, the first American city to be featured. We were honored to be included with the highly respected Bruce Wood Dancers, Dallas Black Dance Theater, Texas Ballet Theater and others.
The talent and beauty showcased on our two-day shoot embraced the power of the poms from the football field, along with the individual athleticism and style of a few DCC. Being a part of this project not only is unique, but quite an ovation coming from the dance community.
We know internally what we are made of, but in being recognized not only as just a hallmark of Dallas, we proved that we are more. We are #beyondtheboots.