It's sad to say that I have decided to hang up the boots and poms after two seasons of cheering on the Cowboys. However, when I think back on the countless memories, opportunities, blessings and friends that DCC has given me these past two years, my emotions are very far from sad.
I firmly believe that God puts you in places and situations for very specific purposes, and I am just beyond thankful he sent me to Dallas. I was able to grow as a cheerleader, dancer, performer, public speaker and friend while serving such a wonderful organization. It's immeasurable the amount of joy I have felt witnessing touchdown passes, performing in AT&T Stadium, traveling overseas and bonding with my teammates.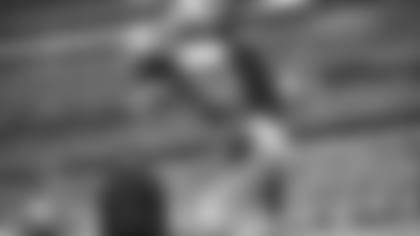 To all the fans I have had the pleasure of meeting these past two years, thank you for all of your love and support. Also, thank you for being a part of the collection of memories I get to take with me. Even though I won't be cheering on the sidelines anymore, that does not hold me back from cheering for the Cowboys off the field. I am already anxious for football season to start back up and to create new memories as an alumna!