Warning: this is about to get sappy.
I never thought I'd actually be writing this. I remember reading these "farewell letters" written by retiring DCC years ago, and it was one of the many, many reasons why I loved this team and what it stood for. I admired how selflessly these women poured their hearts and souls into this organization. The hours and hours they spent perfecting their craft, without a doubt earning the world-famous name of "America's Sweethearts." When I started watching their hit TV series "Making the Team" back in 2010, I was hooked. I realized that not only were they elegant, beautiful, and talented, but these women were REAL.
With years of experience dancing in a studio, on drill teams and even in the NBA, I almost felt as though I had been preparing for DCC my entire life, and God revealed this dream in my heart when He knew I was finally ready. I prepared and prayed about it every single day – for almost two years – leading up to my rookie audition in 2012. Even though I had never been to Dallas, and my parents lovingly teased that I would have to start saying "Yes ma'am!" I knew that this is what I was destined to do.  I had NEVER felt a pull so strongly in my life. The prep class I took at Valley Ranch before auditions confirmed everything for me. I loved everything about it; the girls, the encouraging attitudes, the uplifting atmosphere. It was as though all of my passions had collided into one world. I had finally found my calling, and it was the most exhilarating feeling I had ever experienced in my life.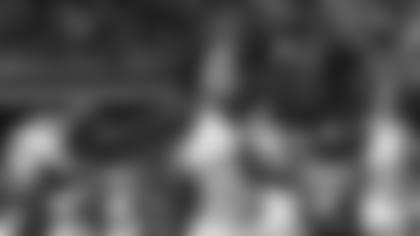 Fast forward five years and 52 Cowboys home games later. Wait… where did the time go?!? To say these past five years have been some of the best times of my life would be an understatement. From Oxnard Training Camp, Playoff Games, Calendar Shoots and L.A. Media Interviews, to Camp DCC, Hospital Visits, Thanksgiving Halftimes and USO Tours; I can truly say my heart is SO full. Having the opportunity to be a group leader this year was the ultimate goal of mine. It was something that definitely had its challenges, especially with balancing working full-time along with the extra time commitment of show group, but it was an amazing experience being able to give back to my team, and the cherry on top of my five years with DCC. 
Kelli always says at auditions that you are sitting next to your future best friends and bridesmaids; she was right. These are my GIRLS!
To my fellow 5th years, Jenna & Dani (aka Jenny and Danna) – Years from now, when we look back on our time with DCC, (actually Jenna might still be cheering then… ha! JK love you!!) ALL of my fondest memories will be with you two. My rookie sisters; my ride or dies; my day ones.  NO ONE ELSE understands like you do!!! "Started from the back and now we're here!" Thank you for laughing with me, for being there with me, and for making rehearsals FUN. I love you two more than you will ever know.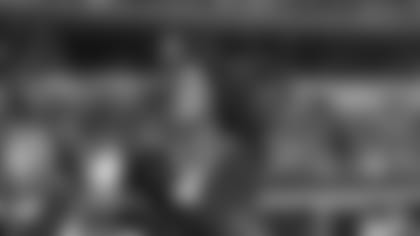 To my PBC and group leader who taught me everything I needed to know about leading this chaotic team, Jennifer aka DAD! It truly was a blessing to be your 2nd leader last year because you taught me SO much at every game and rehearsal. From efficiency and thoroughness, to how to balance everything, I am so thankful for your leadership and just how well we work together. You will always be a lifelong friend to me and I am so grateful for you!
To the rest of my team- Thank you for trusting me and the rest of the leaders! Thank you for your hearts and your hard work. The hundreds (thousands?) of hours we have spent together at rehearsals, shows, games, and appearances are without a doubt some of my favorite memories. Thank you for always staying true to yourselves no matter what. One of the things I am going to miss the most about this team is the overall comradery in the locker room. Thank you for your silly spirits and for making my heart so full! (Wait is it too late to change my mind to come back…?)
To Kelli, Judy and the rest of our amazing DCC staff- You are the reason for all of this!! THANK YOU, seriously, for all that you do for us.  Your sacrifices and love for this organization are always noticed and admired. Thank you for always holding us to "World Class" standards and for making sure that we continue to strive to be the "best of the best." I know that I have grown so much as a person and leader because of this entire experience and it is all thanks to you.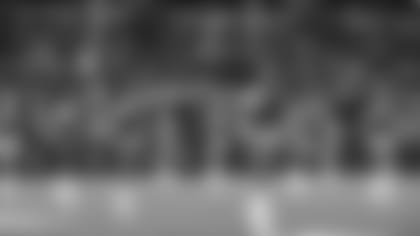 And last but not least, to my loving family- It still brings tears to my eyes thinking about you and your selfless support. When I was just 23 years old and had the crazy idea to quit my full-time financial analyst job and move to Dallas, where I had no guaranteed income and no idea what I was getting myself into, you never once discouraged me. You believed in me completely, 100%, and because of that I believed in myself. Thank you for coming to my auditions every single year!! And all of the numerous games and performances you attended as well. From the time I was announced a training camp candidate, to my very last game at AT&T Stadium. You have always been there for me. Thank you.
So, what's next for me? Trust me, I am asked this A LOT. It's hard to grasp the concept of what you could possibly want to achieve after you've accomplished your greatest dream of all time. There's more I still have to give. More dreams I want to chase, and I am exploring those options daily! I also have my finance/accounting career that I plan to further pursue so I am excited to see where that takes me!
As heartbreaking as it is to be "retiring" after five amazing years (five was ALWAYS my goal!) I'm excited to officially announce that I will actually be continuing on with the Dallas Cowboys organization… as a DCC All-Star! So I guess this won't be the last you will see of me! ;-) Looking forward to what's ahead, and so thankful for what I have been given. Go Cowboys!!
"What a wonderful thought it is that some of the best days of our lives haven't happened yet."