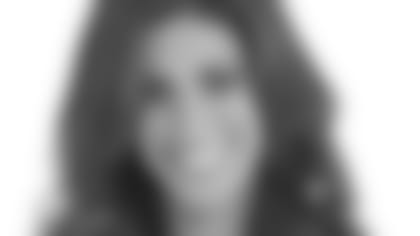 "If you can dream it, you can do it." – Walt Disney
There is nothing more special than being able to inspire, empower, or make a difference in a child's life, however big or small. As a DCC Academy instructor for my third year, I can honestly say it has been so much more than I ever could've imagined and without a doubt, one of the most gratifying experiences of all. I have a background in Elementary Education, so of course I jump at any opportunity to work with children. I couldn't be more grateful to get to spend the summer combining both my passion for teaching and DCC, in truly the most unique and special way.
Girls ages 6 – 16 travel to DFW from all around the country to join us for the 3-day program. They learn dance fundamentals including performance, jazz, and hip hop techniques, a pom routine, and practice stretches and conditioning skills. Campers learn a Cowboys cheer, and even our famous kick line! Above all else, however, is what our campers learn in-between all of this, and hopefully take home with them forever. Together we explore key elements involved in being positive and supportive teammates and an overall good samaritan in their community. We try to teach through our own examples, and break down whatever barriers might exist, and shatter any misconceptions some may have about cheerleaders or cheerleading in general. We discuss Dedication, Confidence and Community ("DCC") in depth each day and try to encourage each girl to believe in herself and adopt these qualities into her everyday life. This is what truly makes this program unique.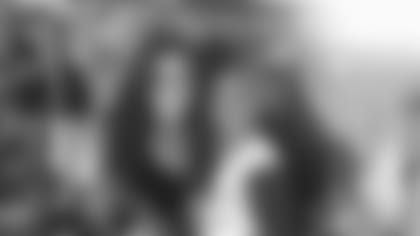 They also have a particularly special experience at our show case performance on the final day, where the girls perform their routines, dance sidelines, and cheer on the boys playing in the youth football clinic. All of this happens on the field at AT&T Stadium, like a real life game day experience, which is an especially exciting opportunity for both the football and dance participants![embeddedad0]
I will forever cherish all of the memories and special moments had with not only our campers, but with my teammates too. The bonds that are created through this experience between all of us are so powerful and unlike anything I could've imagined. I am grateful to get to spend time with the most enthusiastic bunch of young dancers, and even more grateful when I see what we advocate translate through their actions, and sometimes even influence their entire demeanour. This aspect of DCC has been nothing short of incredible and for me, certainly life changing. It has confirmed how much I love every second working with children in any capacity, and I can't wait to get to spend another summer with our amazing campers at DCC Academy!