After the first two weeks of the regular season, the NFC East is just about as hard to judge as most people thought it would be coming into this year. All four teams in the division, including the 2-0 Philadelphia Eagles, have had one game that left their fans cringing and one game that gave them playoff hopes.
Below is a quick recap of the division going into Week Three.
Philadelphia Eagles              2-0
Dallas Cowboys                     1-1
Washington Redskins           1-1
New York Giants                    1-1
Of course, as the only undefeated team in the conference, the 2-0 Eagles are leading the division ahead of the other three teams sitting at 1-1.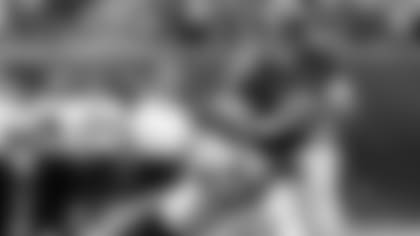 Philadelphia had a very impressive 24-23 victory over the Baltimore Ravens last Sunday, which included a 1-yard touchdown run by Michael Vick to take the lead with 1:55 left in the game.
But while any win is a good win, the Eagles certainly challenged that theory in their sloppy week one victory over the Cleveland Browns in Week One. Philly managed to squeak out a one-point win despite Vick's four interceptions and two fumbles. The Eagles needed a last-minute touchdown to beat a Browns team that featured an abysmal performance by rookie quarterback Brandon Weeden.
The Cowboys might have been the most "bipolar" team in the division through two weeks. They came out prepared and ready to play the defending champion Giants on the road. Tony Romo picked apart a depleted New York secondary, Demarco Murray ran for 131 yards and Kevin Ogletree had a breakout performance.
But as prepared as the Cowboys looked in Week One, they came out flat against the Seahawks. Seattle held a huge advantage in special teams and the Cowboys offense was never able to sustain any consistent execution. Russell Wilson and Marshawn Lynch had little trouble with a Dallas defense that spent too much time on the field.
The Cowboys are the only team with a divisional win under its belt, but they are also the only team with negative net points as they enter Week Three at -13 net points.
In typical Giants form, it took a 14-point comeback for this team to avoid being in borderline panic mode. After the disappointing home loss to the Cowboys, the Giants followed up by falling behind to the Tampa Bay Buccaneers.
To stage a comeback and take the lead with 55 seconds left in the game required a very full box score from Eli Manning. The quarterback managed to throw for a career-high 510 yards and three touchdowns to go along with his three interceptions.
The Redskins are 1-1, but it's unlikely that Washington fans are talking about the team's record nearly as much as Robert Griffin III's ability to somehow exceed expectations. Through two games, RG3 has three passing touchdowns and two rushing touchdowns, earning a signature victory over the Saints in New Orleans.
The Redskins also had a disappointing loss to the St. Louis Rams in a close game, but the silver lining was that Griffin once again looked like a veteran QB who knew exactly what he was doing. The Redskins have proven that they are certainly beatable, but that Griffin's playmaking ability will keep them in nearly any game.
Dallas Cowboys: The Cowboys have been hampered by injuries since the preseason, but they have been fortunate enough to not lose any major players to season ending injuries. Phil Costa's back injury will likely keep him sidelined for at least another week or two. Injuries to starting safeties Barry Church (quad)and Gerald Sensabaugh (calf)will be something to monitor going into Week Three. And the unusual struggles of Jason Witten have some people questioning the health of his recovering spleen.
New York Giants: The Giants' main injury concern is a neck injury sustained by running back Ahmad Bradshaw in their victory over the Buccaneers. Bradshaw sat out of practice Tuesday and it is unknown how much time he will miss, but because the Giants are playing the Thursday night game, it is likely he will sit out against the Panthers. This should be trouble for the Giants who already had a weak running game before Bradshaw's injury.
Philadelphia Eagles: The Eagles sustained a number of injuries in their victory over the Ravens. Impact receiver Jeremy Maclin hurt his knee and was carted off of the field to the locker room. Their offensive line also took a hit as starting center Jason Kelcewill miss most of the season after tearing his ACL, while staring left tackle King Dunlap may sit out Week Three with a strained hamstring.
Washington Redskins: The Redskins suffered a huge blow in their loss to the Rams by losing arguably their two best defensive players to season-ending injuries. Outside linebacker Brian Orakpo tore a left pectoral muscle and defensive end Adam Carriker suffered a torn quadriceps near his knee. Both of these injuries could have huge implications on the Redskins' competitiveness moving forward.
9 – New York Giants
15 – Dallas Cowboys
17 – Washington Redskins
ESPN.com NFL Power Rankings:
8 – New York Giants
15 – Dallas Cowboys
20 – Washington Redskins
– The Cowboys and Redskins are the only two teams in the NFL that opened up the season with their first two games on the road. Expect an improvement in energy and focus in their home debuts in Week Three.
– Just through Week Two, the starting QBs of the NFC East have combined for 12 interceptions with the rookie, Griffin, being the most efficient with only one.
New York Giants @ Carolina Panthers
Thursday, September 20th, 7:20 CT (NFL Network)
Tampa Bay Buccaneers @ Dallas Cowboys
Sunday, September 23rd, 12:00 CT (FOX)
Cincinnati Bengals @ Washington Redskins
Sunday, September 23rd, 12:00 CT (CBS)
Philadelphia Eagles @ Arizona Cardinals
Sunday, September 23rd, 3:05 CT (FOX)