IRVING, Texas – With free agency beginning on March 12, the Cowboys have several decisions to make regarding the improvement of this team.
Last year, they were extremely aggressive in free agency, inking seven players, including Brandon Carr, Kyle Orton and Dan Connor in the first two days of the signing period.
Don't expect that kind of frenzy this year. In fact, it could be rather slow depending on how much cap room the Cowboys have by March 12.
But over the next week, all three DallasCowboys.com staff writers will help break down five different positions that could be intriguing for the Cowboys in free agency.
Today, we'll start with the defensive line.
This question is still difficult to answer at the moment. The Cowboys did put the franchise tag on Anthony Spencer Monday, but that doesn't guarantee he'll be around in 2013. One of the options is to trade him to another team and pick up a draft pick, rather than letting him sign freely with another team in free agency. But if the Cowboys decide to keep Spencer in the fold – either for this one-year tag or a long-term deal, it will certainly enhance the team's defensive line. It would also clarify Jason Hatcher's role. With the move to a 4-3, Hatcher has the versatility to play either tackle or end. If the Cowboys intend to play Spencer opposite of DeMarcus Ware, it would likely mean Hatcher plays inside at tackle. The Cowboys have some interesting dynamics at tackle with Jay Ratliff, who has thrived in a 3-4 before last year's injury-riddled season. Sean Lissemore will provide some flexibility as well. And don't forget about Tyrone Crawford, who played a 4-3 defensive end in college and could be ready for a breakout season if he moves back to his college position.
Defensive end was a position of need when Spencer's situation was up in the air. Franchising him could mean the Cowboys are set, but there are a handful of prominent, proven free agents around the league at the position, including Osi Umenyiora and Dwight Freeney. John Abraham, whom the Falcons cut last week, adds to that list. The 34-year-old end still contributed with 10 sacks and six forced fumbles in 2012. Detroit's Cliff Avril may also be available after back-to-back seasons with at least nine sacks. The Cowboys also know what free agent Michael Bennett can bring to the table after taking down Tony Romo twice when the Cowboys met the Buccaneers in Week 3. More of a need exists now at tackle than at end, but the best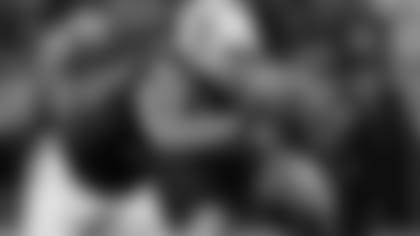 available tackles are getting franchised. Henry Melton was an intriguing name considering his ties to Rod Marinelli in Chicago, but the Bears slapped the franchise tag on him. The same happened to defensive tackle Randy Starks in Miami. Veteran Richard Seymour is still available after missing half of last season with the Raiders and finishing with three sacks, as is Ricky Jean-Francois, coming off his most productive year in San Francisco. Avril's teammate, free agent Sammie Lee Hill, whose production was halted by sitting behind talented tackles Nick Fairley and Ndamukong Suh, could also be an option.
I have believed all along that even before the club made the switch from the 3-4 to the 4-3 that they would need to acquire several defensive linemen. If you look at the age, skill level and now legal concerns at the position, this was a group that could not continue in the shape they were in, especially inside at the tackle spot. Spencer and Ware should be fine at the [embedded_ad]
ends with Crawford backing up on the strong side. I like Ben Bass as a developmental player, but with Kenyon Coleman as an unrestricted free agent and with questions where Marcus Spears really fits as in this scheme, another end is not a bad thing. A name I would like to see them research is Bennett from Tampa Bay. If the market doesn't make his demands too much, I really do believe you can get a guy that can thrive in this scheme off the edge, plus his age is a nice benefit. At tackle, I have never liked Hatcher as a starter because I always felt like that he got worn down in the game. When he can come off the bench, he was a much better player. Ratliff should be a much better fit in this scheme at tackle attacking the gap. Brian Price was added after the season to help with depth inside at tackle as well, but what level are you going to get him at? It's a shame that Josh Brent is out of the mix because he would have been an outstanding "one technique." With Spencer getting the tag, look for the front office to try and add players through the draft, first at tackle. After March 12, they could potentially add players that make sense money-wise.
-       *Bryan Broaddus *