Each week, Lindsay Draper goes Behind the Enemy Lines to discuss what's happening with this Sunday's opponent. This time, she caught up with Texans TV Host Drew Dougherty (@DoughertyDrew) to answer some pressing questions about the Texans, who picked up their first win last Sunday in Indianapolis.
1) Houston has had an up and down season so far, similar to the Cowboys' start. Where do you see their strength going into Sunday?
The Texans' strength, at long last, is in their quarterback. The franchise has never had a dynamic signal-caller like Deshaun Watson, and in each of the last three games he's passed for 310 yards and pair of touchdowns, and also run for 35 or more yards. He can definitely hurt a defense with his legs, but it's more a factor of him using his legs to buy more time to throw. He'll scramble occasionally, but when he breaks the pocket, he's always looking downfield for a deep ball, and so far it's served this offense pretty well.
2) 1-3 isn't a strong start, but the defense is strong. How have they looked so far?
J.J. Watt and Jadeveon Clowney look ferocious. The former has five sacks, and the latter is coming off an AFC Defensive Player of the Week performance at Indianapolis. Over the last two games, specifically, they've really caused headaches for opposing quarterbacks. But on the flip side, Eli Manning and Andrew Luck combined to throw for 761 yards, six touchdowns, zero interceptions, all while completing 76 percent of their passes. The defense must get better against the pass. They've been solid against the run…except when they faced a team with a dynamic running back like the Giants with Saquon Barkley. He's excellent, but Zeke Elliott's better, so they'll need to tighten up against Dallas.
3) Houston is REALLY big into this rivalry. How big?
The players understand that Texans fans, and Houstonians to a large degree, hate the Cowboys and their fanbase. But the players obviously aren't as passionate about that aspect of this game. They just want to get a win.
Deshaun Watson seemed to return to form against the Colts. What is his biggest threat to the Cowboys defense?
Whether you want to call them chunk plays, deep balls, or explosive plays, Watson's excellent at going downfield. He came into last week's game against the Colts with 14 completions of 20 or more yards. That was a Top-10 mark in the NFL. Then at Indianapolis, he popped off a couple 30-yarders and two 24-yarders to DeAndre Hopkins, and tacked on a 22-yarder to Will Fuller, V. It's something the Texans were without in between 2013 and 2016, but now with Watson, this is an explosive offense. He's constantly looking downfield for a big gain, and thusfar he's been able to produce those big gains in 2018.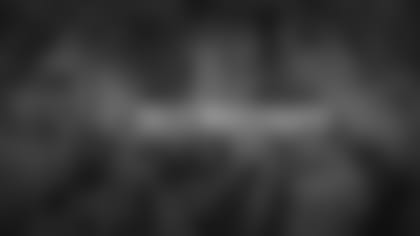 Here's a look at the two big matchups I'm looking at in this Week 5 matchup against Houston.
Dallas Cowboys OT Tyron Smith vs. Houston Texans LB Jadeveon Clowney
I'm listing these two because of where Clowney primarily lines up during games, and because J.J. Watt tends to line up on the left side of the defense. So that would put him over La'el Collins.
But from what I have seen on tape so far this season, there are several different spots Clowney can play in this matchup. I have seen him rush from both the left and right side with his hand on the ground as well as from a two-point stance standing up. Defensive coordinator Romeo Crennel works to create matchups where he has the best chance for success. It is very similar to what he once did with Watt when he was at his best.
I believe the best way for the Cowboys to handle Clowney is to run right at him. He wants to get up the field with his rush. He reminds me of when the Cowboys had to contend with Jason Pierre-Paul and how disruptive he could be as a pass rusher. The way Tyron Smith dealt with JPP was to physically pound on him and it affected the way he rushed the passer.
As good as Clowney is, having to face Smith and Collins' power for the majority of a game is not ideal for him. If Smith and Collins can lean on him hard it will take some wind out of his sails, thus keeping Clowney from wrecking their game plan.
Dallas Cowboys CB Anthony Brown vs. Houston Texans WR Keke Coutee
The Cowboys' secondary faces another stern test with the receiving core that the Texans will run out on the field this week. Overall, this group from Houston doesn't have the size of what they faced against the Lions, but as a whole the Texans have better speed and quickness.
Like the Lions they do make a number of plays all over the field. They're especially dangerous in working the middle of the field. The Lions had to use picks and rubs to get their guys open due to the lack of speed. They had to find ways to create separation, but the Texans don't have to take that route. They're naturally good executing their routes and finding space.
Last week against the Lions, the game plan for the Cowboys was to match their 11 personnel with their nickel package. I expect that we will see the same idea to match the Texans the same way. The Cowboys don't like to travel their corners with the opponent's star player, so look for Anthony Brown to play in the slot and deal with Keke Coutee. Brown had been playing well out of the slot until last week, but it appeared that the Lions' size gave him problems.
Coutee is not a big guy, so that should help him in the matchup. Coutee was active for the first time against Indianapolis last week and played well. Coutee is not used to having a cornerback play physical with him. The Colts allowed him too much free access and that is one of the reasons he had success.
Look for Brown not to allow him those free releases off the line. Brown has the speed and quickness to keep up with Coutee so being physical will help. If Will Fuller is sidelined with a hamstring that leaves Coutee to carry the load with DeAndre Hopkins and that means the rookie will have to come up big.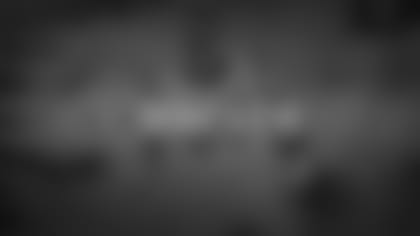 As we always do, this is my preliminary look at this week's opposition.
It's always interesting when you go across conference. The Texans certainly feel familiar, because they're in the same state and they play the Cowboys in the preseason on a regular basis. But the truth of the matter is that it has been four long years since these teams played a meaningful game.
Here's a quick look at what to expect:
Nemesis: DE J.J. Watt
There was a time in J.J. Watt's career when the Texans would move him around to look for favorable spots to rush him from. That is what they currently do with Jadeveon Clowney, so don't be surprised if you see Watt matched up with Tyron Smith to give Clowney a snap or two against La'el Collins.
What makes Watt difficult to contend with is his initial quickness off the snap. He still has that ability to come off the ball with a flat back and use an arm-over or swim move to render the blocker off balance. There have been several snaps this season where he was in the backfield before the ball carrier had a chance to react.
La'el Collins is going to have to be careful about wanting to fire off the ball and engage Watt quickly. He will slide his body to one side and let then let Collins go right by him. Where Collins and Smith will also need to be careful is with Watt's reach in the pocket. He has a tremendous feel for creating turnovers. In film I studied, he knocked the ball out of Andrew Luck and Eli Manning's hands on more than one occasion.
Collins and Smith are going to need to finish him off by keeping him wide of the pocket. Any push he gets inside could easily result in him knocking the ball out of Dak Prescott's hand, turning the game around.
J.J. Watt might not be what he once was but he will need to be accounted for due to his disruptive nature.
Weapon: QB Deshaun Watson
As we all know, Watson was a highly decorated collegiate quarterback that suffered a serious knee injury that sidelined him last season during his rookie year.
Here in the present, Watson has put up some big numbers through the four games this season. The weight of the offense is put on his back due to some poor line play. This club really struggles to run the ball despite having Lamar Miller as its primary ball carrier. Considering that fact, Bill O'Brien tailors the offense around Watson with some college concepts, which plays to his strength as a ball handler and athlete.
Watson is very similar to Pat Mahomes when it comes to arm talent and passing style. He has complete confidence in his ability to deliver the ball anywhere on the field. You have to be ready to defend him moving around the pocket, once again due to his teammates struggling to consistently protect for him.
He throws equally well to his left as he does to his right. The Texans have receivers that are exceptional talents. DeAndre Hopkins reminds me of Odell Beckham Jr. and the problems he can create on all levels of the field. Watson has developed a connection with Hopkins and he takes every advantage to get him the ball. Watson is especially skilled at delivering the ball to these receivers on the move.
Where Watson has had his issues: it has been throwing the interception. In all four of his games this season he has thrown at least one of them and for the Cowboys defensively that is a welcomed sight.
Under the Radar: TE Jordan Akins
If you followed along with The Draft Show you would have recalled us talking about Jordan Akins while he was attending Central Florida. Akins was selected by the Texans in the third round this past spring, which was a good two round earlier than I would have grabbed him. Akins played professional baseball in the Texas Rangers organization before enrolling in college, so he's an older player than your average rookie at the age of 26.
The Texans have used him in various ways. They have played him in line and flexed. When he has played detached, he can be a difficult cover due to his athletic ability and size (6-4, 243). He will surprise defenders with the way he works down the field. I don't see a player that lumbers at all. Akins has some smoothness to his game. He can work on all levels of the field, and he has quickness for a large man --especially when going across the field.
Jaylon Smith and Leighton Vander Esch are going to need to be aware to bump him off his route and make him have to restart. They can't just let him run open due to his ability to catch the ball. He plays with soft hands. Akins has pulled in seven passes this season on eight targets. He is reliable as a pass catcher. He also has a nose for the sticks with the ball in his hands. He can convert third down opportunities. Breaks tackles with a physical running style.
These Cowboys safeties are going to have their hands full working to bring him to the ground. You have to get bodies to him. I don't see just one man bringing him down.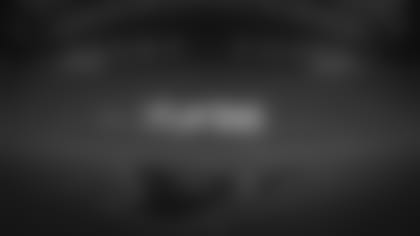 The Matchup:
The records might not be expected for either team, but it's always entertaining when the Cowboys and Texans square off, especially in Houston, where there is no love lost with the two franchises.
The Texans got their first win on Sunday, escaping Indianapolis with a 37-34 victory at the end of the overtime period. Houston improved to 1-3 and will be seeking its first home victory of the season.
The Cowboys have yet to win on the road, winning both games this year at AT&T Stadium, thanks to a 26-24 thriller Sunday to beat the Lions.
While the Cowboys are averaging 23.0 points per game at home, they are scoring just 10.5 away from home.
This game was slated to feature two of the best young quarterbacks in the game in Dak Prescott and Deshaun Watson. However, neither of the two have started the season as expected. Prescott ranks 26th in the NFL with a QB rating of 85.2. Watson (95.3) ranks 19th, but he's 27th in the league in completion percentage (62.2).
This figures to be a defensive game with some of the league's top pass-rushers. Dallas' DeMarcus Lawrence leads the NFL right now with 5.5 sacks, just ahead of Houston's J.J. Watt, who has five – all coming in the last two weeks. Jadeveon Clowney also has two sacks for the Texans on the other side of Watt.
The Series:
While this seems like an annual rivalry between the two franchises and cities – mainly because they meet in the preseason nearly every year, there aren't a lot of regular-season games between the Cowboys and Texans. This will be the fifth matchup in the series since Houston was awarded the Texans back in 2002. Who could forget the Texans beating Dallas 19-10 in Week 1 of their inaugural season? But since then, the Cowboys have won the next three meetings, including a 27-13 victory in 2010.
However, this rivalry is bigger than just two franchises, but more about the pride of the state and its two biggest cities – Dallas and Houston. When the Oilers (now the Titans) were in Houston, the Cowboys had a 5-3 advantage in regular-season games, including 3-1 in Houston.
The Connections:
Ibraheim Campbell – The Cowboys' fourth safety spent the end of last year and all offseason with the Texans. He played the Cowboys in the final preseason game before being released and signing with Dallas.
Brandon Weeden – A former first-round pick of the Browns, Weeden spent two years with the Cowboys, and started three games in the 2015 season for an injured Tony Romo. Overall, he was 0-4 as a starter in Dallas, but did start and win a game for the Texans later that season in 2015. He is currently the Texans' third QB behind Watson and Joe Webb.
Nick Martin – The Texans' starting center is the brother of Cowboys' All-Pro guard Zack Martin. Both of them starred at Notre Dame with the younger Martin being drafted by Houston in the second round in 2016, two years after Zack was a first-round of the Cowboys.