Lindsay Draper goes Behind Enemy Lines with Panthers.com Senior Writer Bryan Strickland. (@PanthersBryan)
1. How are the Panthers planning to contain a well-rested and ready Ezekiel Elliott?
Teams around the league have been asking that question since Elliott entered the league, it's clearly not an easy one for anyone to answer. Cowboys fans no doubt know that Elliott is averaging more than 100 rushing yards through the first 25 games of his career, but did you know that the Panthers were the only team in the NFL last season to not allow an individual to reach 100 rushing yards? Now with the way Elliott dominates rushing attempts for Dallas in the era of two-headed backfields, he could well stop that streak. But the Panthers, with their tone-setting defensive front virtually intact, will rely on continued physical play up at the line of scrimmage as well as tackling machine Luke Kuechly to try to contain Elliott and the ground game.
2. The Cowboys look extremely different this year, with roster moves and some looming injuries. Do you see that being a challenge or a positive for Carolina?
That's the kind of thing that can go either way. On paper, no opponent is going to bemoan the departure of talents like Dez Bryant and Jason Witten, but sometimes there's reason to fear the unknown. Carolina doesn't have that much game film on the newest Cowboys, and as the Panthers found out in 2015 when they went 15-1 with their presumed No. 1 receiver in Kelvin Benjamin lost for the season, having a variety of equal options in the pass game can be a good thing. That Panthers team, however, had tight end Greg Olsen doing his thing, so maybe the loss of Witten might be tougher for the Cowboys and more helpful to Carolina's cause.
3. How much do you see the offensive line injuries playing into the success of the offense Sunday?
It's been the story of the preseason for the Panthers – a sort of horror story. All-Pro right tackle Daryl Williams was injured early in training camp and leading left guard candidate Amini Silatolu went down soon after. Then in the last week, starting left tackle Matt Kalil and potential Williams fill-in Jeremiah Sirles were placed on injured reserve. Despite it all, the Panthers could be in decent shape if Williams continues to exceed expectations and actually starts Sunday. Tackle Taylor Moton and guard Greg Van Roten appear to have stabilized things on the left side, and having a five-time Pro Bowler at center in Ryan Kalil and a three-time Pro Bowl at right guard in Trai Turner helps.
4. How has Julius Peppers looked to this point, since returning? He's insane, by the way.
That's one of many words that aptly describe the 38-year-old wonder. As far as Peppers has looked, there's not much to go on as he just returned to practice a few days ago. He took it slow coming off shoulder surgery, but that was his pace in terms of practice time last season even when healthy. His game pace, however, continues to amaze. Surely he'll hit a wall at some point, so you'd think, but he decided to come back following an 11-sack season and has given no indication that he's lost a step.
5. Give us a sleeper player who isn't making headlines that you think may show up in a big way Sunday!
While Peppers is a league-wide headliner, another Panther had 11 sacks last season. Bookend defensive end Mario Addison, in fact, has 19 sacks over his last 23 games – tied for third most in the NFL over that span. And here's an under-the-radar player on offense. Wide receiver Damiere Byrd wasn't assured of a roster spot, but his speed – especially with fellow burner Curtis Samuel ruled out – could create havoc. His opportunities could be limited, but he could also make a mark in the return game.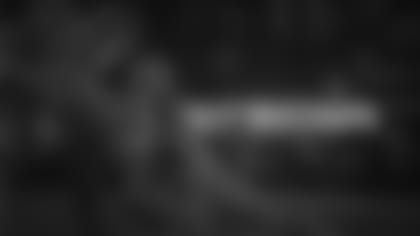 FRISCO, Texas – Back on the game week grind.
As usual, this is my preview of the two biggest matchups within this Week 1 game against Carolina. There are always unknowns at the outset of a season, and these two could go a long way in determining a winner on Sunday.
Dallas Cowboys OG Connor Williams vs. Carolina Panthers DT Kawann Short
This will be one of those "Welcome to the NFL" moments for Connor Williams as he prepares for this game against the Panthers.
Kawann Short is one of the better defensive tackles in the league. He is a combination of quickness and power, which is a difficult task for even a veteran blocker to face. Short will line up as the under-tackle on Williams' outside shoulder, in the "B" gap, and it will be his responsibility to attack that gap to create as much disruption as possible. The Panthers understand the Cowboys are a run-first offense, and Short is the type of player that can affect their ability to execute their offense through his play.
I have said this since he first stepped foot at The Star, it was going to be a struggle for Williams -- not from a mental or athletic standpoint, but a physical one. The game plan this week for Connor Williams is not to be aggressive with Kawann Short, because the minute he over sets or lunges, Short will be past him.
What will help Williams in this game is the fact that Zack Martin should be able to handle Dontari Poe and that will allow Joe Looney to keep an eye on Williams' side. Looney will not help every snap but enough where Williams is not left on an island by himself.
How well the Cowboys are able to run the ball in this game will likely come down to their ability to handle Kawann Short.
Dallas Cowboys S Jeff Heath vs. Carolina Panthers TE Greg Olsen
Jason Witten's retirement leaves Greg Olsen as one of the last great warrior tight end in this league. Olsen's numbers might have been down last season due to only playing seven games, but throughout his career he has been a model of consistency. His history is that of a high target/high reception player.
Olsen has appeared to regain his health and is back to doing the things that we've seen throughout his career. The question is: will the Cowboys treat him as a wide receiver? He plays in the slot or detached from the line to create problems in coverage.
For the past several seasons, it was Byron Jones' responsibility to carry these big, athletic tight ends in coverage. Now, with Jones moving outside, that responsibility will fall on Jeff Heath's shoulders. What Jones was able to bring with his physical style, I believe that Heath could be just as effective. His physical style, length and speed are ideal for having to deal with these tight ends that play down the field.
Heath should have no problem with Olsen's speed, but what makes him difficult to defend is his ability to make the contested catch. Cam Newton is not afraid to throw the ball in Olsen's direction, even if he's covered. There are going to be snaps where Heath will have Olsen covered well but he'll still come up with the ball.
Heath will have to play through Olsen if he wants to be able to defend him well.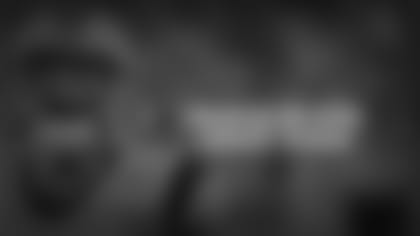 FRISCO, Texas – Another season begins, and so does another slate of top-notch opposition.
You couldn't ask for a more intriguing matchup for this season opener, and I don't think you could ask for a more interesting matchup. This Carolina Panthers is loaded with talent – and more importantly, versatility. This is a group that can do a lot of different things, and it's going to put strain on the Cowboys this weekend.
Here's my first preview of the season, including a look at the Panthers' multi-dimensional offense and a sleeper worth watching on defense.
Cam Newton presents an interesting set of challenges when attempting to put a game plan together for him. It's similar to how opponents deal with facing Russell Wilson and his ability to run. Opponents that have found success against quarterbacks such as Newton and Wilson have made them pocket passers. Neither Newton nor Wilson are as accurate throwing from the pocket, and this is where they tend to get careless with the ball.
Through the years, when Newton has made mistakes it is when he has to read from the pocket -- where he doesn't see defenders or he feels pressure. When that happens, in attempting to get rid of the ball, he throws it for grabs. In those situations, the Dallas secondary needs to be ready to take advantage of his carelessness. As I mentioned before, where Newton can hurt the defense the most is with his ability to move in the pocket to avoid the rush. He is difficult to bring down due to his size, so defenders have to be careful not to attempt to bring him down with just arm tackles. I can't tell you how many times during the preseason where rushers had a great shot at him, only to bounce off and then he takes off running for a first down or moves outside the pocket to complete a throw down the field.
Given the current questions concerning the Panthers' offensive line and the Cowboys' improved pass rush, Dallas should get some opportunities to attack him in the pocket.
Weapon: RB Christian McCaffrey
Christian McCaffrey might appear to be slight or small when you first see him, but don't let his appearance fool you. The Panthers use him as a workhorse back. He runs between the tackles and he does get carries in goal line and short yard situations.
McCaffrey, when paired with Cam Newton makes him especially tough to defend due to the threat of Newton's ability to run the ball. Defenders have to honor that and aren't as interested in closing down as quickly, which allows McCaffrey that occasional lane to operate.
What makes McCaffrey especially dangerous is his ability to finish runs. This is a trait that goes back to his days at Stanford. Once he gets in the clear, he has shown the ability to set sail and outrun defenders. When he gets in the open, it is rare to see him get caught.
As good as McCaffrey has been running the ball, it is when he's used as a pass receiver that causes the most problems for defensive coordinators. New Panthers offensive coordinator Norv Turner has already figured out ways to get McCaffrey more involved in the passing game. Going back to his college days, McCaffrey has always been an outstanding pass receiver. Turner is not only using him on screens but those underneath routes where he is matched up on linebackers and he is operating in space.
One of the big keys to this game will be how well Jaylon Smith and Sean Lee handle him when in those passing situations.
Under the Radar: CB Donte Jackson
Jackson is a rookie starter for the Panthers at right cornerback. He has played on both the left and right side in the preseason. He had nice career at LSU where, not only did he play as corner but some at safety, as well.
He shows some nice start-stop quickness to his game. I haven't seen it yet in the pros, but in college you could turn him around with double moves. With the Panthers, he has done a better job of maintaining his position while in coverage. He is a super aggressive player and he will jump routes.
I expect to see Scott Linehan come up with a plan to try and move him around to take advantage of how aggressive he is. There were snaps where he would lose his man in coverage, but he is fast enough to rally to recover. He does a nice job of extending for the ball to knock it away. When he gets in position, he can make the play.
During this preseason, receivers have already tried to bully him in routes due to his size. But he is not afraid to grab in order to play coverage. He is also a willing tackler. He made a couple of really nice open field tackles when the ball carrier broke through the line.
All of that said, this is still a rookie corner. He is not always sure where he is on the field in zone. He tends to drift in coverage. He is a much better player when he can play tight on the receiver. He can cover ground but doesn't always take the best angle.
Jackson is a player that is fearless in the way he plays and so far has been a nice fit for the Panthers.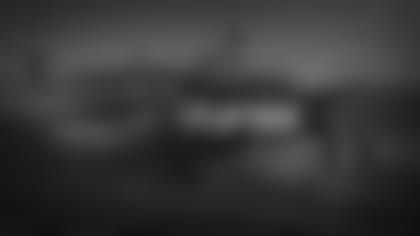 For the first time, the Panthers and Cowboys will kick off a regular season as Dallas makes the trip to Charlotte, a place the team has won five straight times in the regular season. Of course, although the Cowboys are 5-0 all-time in Charlotte in regular-season meetings, the club has lost two games at Carolina in the playoffs in 1996 and 2003.
Also, Carolina got more than the last laugh against the Cowboys in the previous regular-season meeting, winning a lopsided Thanksgiving Day affair in 2015, 33-14. That game proved to be the final start of Tony Romo's career.
Overall, the Cowboys are 9-4 against Carolina overall, including the two playoff defeats.
While the Panthers have made sure to surround him with talented players, stopping this team still begins with Cam Newton. He's one of the most dangerous quarterbacks in the NFL, mainly because of his ability to run, especially around the goal line.
After seven seasons in the league, Newton has the most rushing touchdowns by any quarterback in NFL history. Last year, Newton ran for six touchdowns, becoming just the 14th player, and first quarterback, in league history with at least five rushing scores in the first seven years of a career.
Newton is also the only active player to lead an NFL franchise in both career touchdown passes (158) and rushing touchdowns (54).
But he does have some help, especially in the form of second-year tailback Christian McCaffery, who had a stellar rookie season. McCaffery, the son of former Broncos and Giants receiver Ed McCaffery, was a threat out of the backfield, is one of four running backs in NFL history to catch at least 80 passes as a rookie.
Defensively, the Panthers still have Pro Bowl linebacker Luke Kuechly, who arguably had his best game of his career against Dallas in 2015, recording his only two-interception game of his career and also scored his first defensive touchdown as well.
One of the final roster spots claimed by the Panthers this week went to defensive end Efe Obada, a player the Cowboys originally had on their team in 2015 as a developmental player.
Obada, who didn't start playing football until the age of 22 on a professional team in London, has a journey that is unlike any other.
Born in Nigeria, Obada was sent to the UK, but at the age of 10, he was abandoned and left on the streets with his 11-year-old sister. Eventually, with the help of others, Obada reconnected with his mother in Amsterdam, who arranged for them stay with a family in Stockwell.
Obada and his sister moved around for several years, but he eventually grew into a stocky, 6-6, 290-pound frame that couldn't be ignored. He signed with the Cowboys, who had him on the practice squad for nearly two years. Obada went to two other teams before he finally stuck with the Panthers, who kept him on their 53-man roster.
If he's active for Sunday, ironically he will make his NFL debut against the Cowboys.