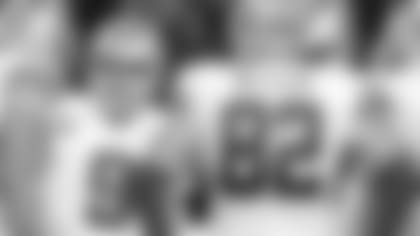 Sunday marks just the fifth time in franchise history the Cowboys will open the regular season after a winless preseason. They allowed at least 25 points in all four games – a good portion of that coming against backups. Their first offense scored 23 combined points during that stretch, highlighted by a touchdown strike between Tony Romo and Dez Bryant during the second preseason game.
Health appears to be on the Cowboys' side as this Week 1 clash against San Francisco approaches – something that hasn't often been the case in recent seasons. Romo is healthy after working through a limited schedule in training camp, and Cowboys owner/general manager Jerry Jones said Tuesday that key defensive starters Morris Claiborne and Henry Melton should be ready for Sunday.
Jones also said that George Selvie's shoulder injury shouldn't hold him out against the 49ers, which means the Dallas defensive line should be as healthy as it's been in the past month – that's despite longer term injuries to Anthony Spencer and DeMarcus Lawrence. The expectations for the offense are as high as the expectations for the defense are low, and there are unknowns on both sides of the ball. This will be the Cowboys' first opportunity to see Rolando McClain – the best hope of a placeholder for the injured Sean Lee – in full game action. It'll also be the first look at No. 16 overall pick Zack Martin, and how he holds up against a top-notch pass rush. Plenty of eyes are also bound to be on Romo's back and how he holds up against contact.
One game isn't a good sample size of a season, but Sunday marks the first chance anyone will have to evaluate a lot of the key pieces to this season.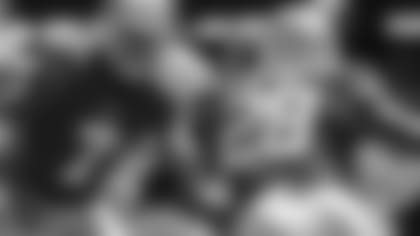 49ersIt'd be hard to find a steeper challenge, on paper at least, than NFC West powerhouse San Francisco.
The big talking point about the 49ers is the obvious fact that this team has played in three NFC Championship Games and a Super Bowl since 2011. That success hasn't necessarily translated to the offseason, however, as San Francisco has had one of the bumpiest rides in the league.
Pro Bowl pass rusher Aldon Smith finally saw the conclusion to his off-field issues last week, and the result was a nine-game suspension from the league. That loss, combined with the fact that fellow Pro Bowler NaVorro Bowman is still recovering from his ACL tear during the playoffs last January, means the 49ers will be without two of their top defenders. The news isn't much better from there, as San Francisco also lost starting defensive tackle Glenn Dorsey to a torn biceps in the preseason, and fellow defensive lineman Ray McDonald is in doubt for the opener after he was arrested over the weekend.
The offensive line, which struggled at times in the preseason, received a boost Monday when guard Alex Boone returned to the team. Boone held out for the duration of the team's training camp over contract issues, which he resolved Sunday. His return should be a big positive for a line which has been among the league's best for the past few years.
Much like Dallas last year, San Francisco made a statement in the offseason by committing a lengthy contract to quarterback Colin Kaepernick. The fourth-year veteran passed for 3,197 yards and rushed for 524 in 2013, and his dual-threat capabilities figure to be a steep challenge for the Dallas defense.
Kaepernick brought the 49ers within five yards of a Super Bowl championship in his first season as the starter, before ultimately losing to Baltimore. The young quarterback returns most of his weapons from last season – Frank Gore, Vernon Davis, Michael Crabtree and Anquan Boldin – and he adds free agent Stevie Johnson and second-round draft pick Carlos Hyde to his arsenal.