FRISCO, Texas – Recently, the Dallas Cowboys became one of many NFL clubs to declare Juneteenth a company holiday.
It's a nice step in the right direction, but it's merely a starting point for many – including former Cowboys stand out Greg Ellis.
Ellis played 11 seasons and racked up 77 sacks for the Cowboys between 1998-2008, but his post-retirement career has taken him into film and show production.
Among those credits is "Juneteenth The Play," which will stream this Saturday, June 20, at 7:30 p.m., central time. Viewers can visit JuneteenthThePlay.com to purchase $10 virtual tickets for the screening, with all proceeds going to Communities in Schools Dallas. While there, they can also sign a petition to make Juneteenth a national holiday.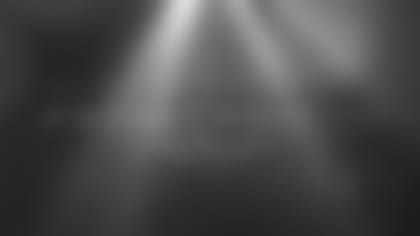 Also known as National Freedom Day, Juneteenth commemorates the date June 19, 1865, when Union general Gordon Granger read federal orders in Galveston, Texas, declaring all previously enslaved people in the state to be free. This came more than two full years after the issuing of the Emancipation Proclamation, though enforcement of that legislation had been inconsistent – to put it mildly – during the course of the Civil War.
Though the early celebrations centered in Texas, recognition of Juneteenth quickly spread across the South and the country. Today, it is recognized as a state holiday in 47 of 50 states, with more support than ever for making it a holiday on a national level.