ARLINGTON, Texas –Not many saw this one coming, including the writers of DallasCowboys.com. All of the picks before the game included a Cowboys' victory but the Rams came in and change the plans.
Here's how they reacted instantly after the game Sunday afternoon.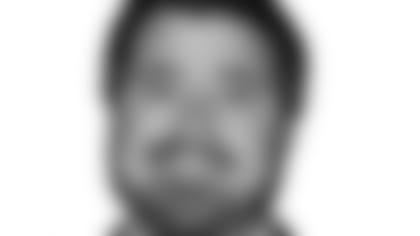 This is a strange game to digest, because the Cowboys looked exactly like the team I expected to see for half of it. The offense was humming, the defense was forcing the Rams to settle for field goals, and everything was under control. Then, the second half kicked off and that all evaporated. So now, much like before, I'm stuck wondering which team was the real one. Are the Cowboys as good as they looked in that dominant first half, or are they as god awful as they showed in the second? This is a solid Rams team, and there's no shame in losing to them. But it's also a flawed team, and a group the Cowboys held an 11-point lead over at one point in time. This was a game the Cowboys needed to win, with tough opponents like Green Bay and Washington looming on the schedule. To literally let the Rams rip away control of this game will be a tough pill for them to swallow. It also leaves them with no obvious answers to the questions about their offensive consistency that have followed them since the season started.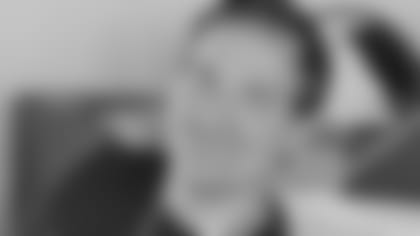 After consecutive road trips against two really challenging defenses, I expected the Cowboys to win another grind-it-out game and a have a little easier time executing plays in front of the home crowd, particularly in the run game. The first half went exactly according to plan: four drives, four scores. Give credit to the Rams' defense for dialing up more pressure on Dak Prescott in the second half and giving less room for Ezekiel Elliott to run. The stat sheet shows the Cowboys rushed for 189 yards, though one was a career-best 70-yard run by Alfred Morris. I think we saw the type of complete back Elliott is in the passing game, but defenses continue to key on him in the run game. Yards aren't easy to come by, and when you factor in the Rams' scores off a few Cowboys miscues, those were the differences in the game.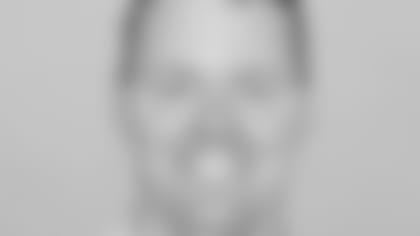 I'm obviously having a hard time figuring out this team – I'm sure most Cowboys fans are in the same boat. This is definitely not 2016, not even close. Yeah, I thought the Cowboys would dominate this game, but I still feel like they could've and should've. This game was definitely in the Cowboys' control but when you let teams hang around too long, it can be disastrous. And losing this game was pretty much that way as the Cowboys didn't seize the moment that was before them. I'm pretty much off in all of my predictions other than someone we didn't expect to get a score. James Hanna found the end zone but that was about it from my side. I thought the line could handle the Rams' up front and they couldn't. I thought Cole Beasley would be a factor and he wasn't. I thought Lawrence would be more of a problem for the Rams, but he wasn't, despite getting another sack. More importantly, I saw the Cowboys winning this game by 21 points and while there was a point when it looked like we were headed there, it certainly didn't materialize.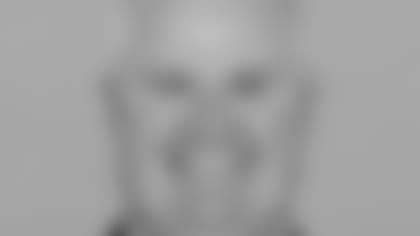 For one half the Cowboys, offensively, were outstanding. The balance was there, as was the production. There really wasn't anything that the Rams could do to stop them. Alfred Morris had a 70-yard run. Dak Prescott found Dez Bryant to open the game for 36 yards. Prescott took advantage of Ezekiel Elliott for 31 yards. Wade Phillips and his crew really had no answers. But in the second half is when all things changed. That balance turned into 3-and-outs and the Cowboys defensively couldn't get off the field. In the end, there was only one play of 20-plus yards for the offense in the second half, and that was the touchdown to James Hanna. I don't think the Rams made massive adjustments at half. I do know that after halftime have they did choke the Cowboys' ability to run the ball and they did put pressure on Prescott, but it was their offense that won this game with their own balance and execution of big plays. 
Gut Feeling Predictions (Posted Friday, Sept. 29):
---
It's been a short week for the Cowboys coming off a Monday night victory at Arizona and an extended break for the L.A. Rams since their 41-39 win Sept. 21 over San Francisco.
Which team will improve to 3-1 Sunday at AT&T Stadium? The DallasCowboys.com staff gives their gut feelings for Week 4: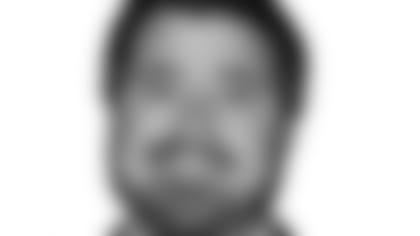 * *Earlier this week I wrote that this isn't the same Rams team that NFL fans have been making fun of for a decade. This is a talented team coming into AT&T Stadium on Sunday, and I think they're heading in the right direction as a franchise. Having said that, the Cowboys are a better team right now. They have the edge at quarterback, and they have an offensive line that's good enough to neutralize Aaron Donald & Co. and give Dak Prescott time to make plays. I think this L.A. defense is aggressive, and Ezekiel Elliott should be able to use that against them, working his way into open space. I think this is the shakiest secondary the Cowboys receivers have gone against this season, so I'm expecting a big day from Dez Bryant. The Rams have talent on offense, and Jared Goff has been good so far at getting the ball to playmakers like Sammy Watkins and Todd Gurley. I'm sure both of those guys are going to pick up some stats. But much like Larry Fitzgerald last week, I don't think those stats means much if the Cowboys are capable of buckling down and preventing touchdowns. Ultimately, the offenses are the strength of this matchup, so I think we see some points for both teams. But if the Cowboys have room to work and move the ball, I trust Dak to make the difference. I think the Cowboys win close but comfortable – something like 34-24.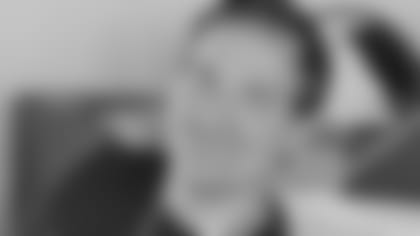 * *I'm not sleeping on the Rams' defense under Wade Phillips. There's too much talent on that front seven, and for the second time in three games, the Cowboys are facing a player who's arguably the NFL's best at his position (first Von Miller, now Aaron Donald). However, the Cowboys' running game showed positive signs at Arizona, and it was obvious that two deep passes to Brice Butler loosened things up a little for Ezekiel Elliott. The Rams have allowed some big plays in three games, and the Cowboys need to continue winning on the outside to help establish the balance they want. On the flip side, can the Dallas defense limit big plays from Goff, Gurley and others? I expect L.A. to score some points, but I think we'll see a more efficient offensive performance back at home without road crowd noise to deal with. Gut feeling is the Cowboys get to 3-1 in another grind-it-out type game.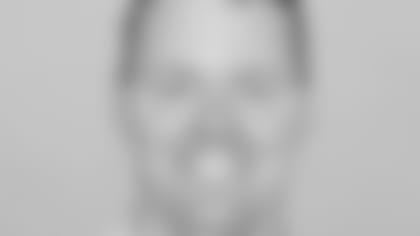 For some reason, this game just feels like the Bengals game from last year. A lot of talk about this great, young D-line the Cowboys were about to face and before too long, Zeke was running up the middle for 60 yards. I get it that Aaron Donald is one of the best in the league and he's got some help around him. Throw in Wade Phillips running the defense and it could be problematic at times. But I think the Cowboys found something Monday night in the running game and I'm expecting big things on Sunday. Give me 175 all-purpose yards from Zeke, who will have his season-long rush in this game, which just has to be over 30 yards. I see Cole Beasley having at least six receptions with a touchdown and someone we're not expecting will also get into the end zone, maybe a tight end or a Ryan Switzer. On defense, I've got Tank ripping off – yes, two more sacks – and Jourdan Lewis notching his second pick of the season. The Cowboys might have a slow start again but by the end, it'll be one-sided. Give me Cowboys, 38-17.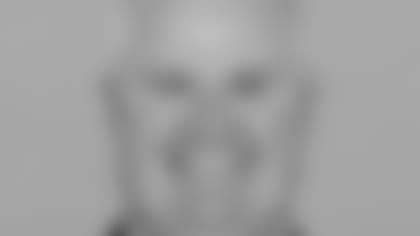 Nothing against the Rams' secondary, but they're not the Giants, Broncos or Cardinals. There is no question that this three-week stretch has been difficult, especially on guys like Dez Bryant and Cole Beasley who have been receiving so much of the focus. This upcoming game will give those guys along with Terrance Williams and Brice Butler a chance to do some real damage. The Rams have struggled with allowing the big play through the air, and if this Dallas offensive line can block this front, they've got a chance as a group to put up some quality numbers. Balance is back and the receivers take advantage of it: Cowboys win, 31-24.