ARLINGTON, Texas– The Cowboys pulled out a win over the Raiders Saturday night in the final seconds, but there's a few individuals that were watched closely by the DallasCowboys.com staff writers.
Before the game, eight different players were picked to evaluate. Here's how they graded out.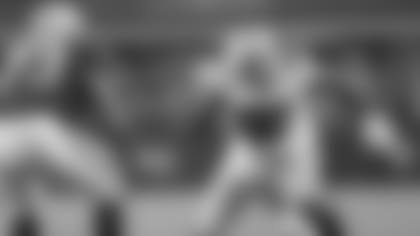 Chaz Green – Green got his turn to start at left guard a week after Jonathan Cooper, his primary competition at the spot, started against the Colts. The left side of the line did allow a sack on Dak Prescott when Raiders defensive tackle Treyvon Hester looped outside, but overall Green seemed to hold up OK working next to center Travis Frederick in the interior of the line. Green was playing left tackle for Smith when he hurt his ankle. He has far more experience at tackle, and he served as the swing tackle for part of last season. Green's biggest issue has been staying healthy, and the severity of the ankle injury was unclear immediately after the game.
DeMarcus Lawrence – Lawrence started at left defensive end and played the entire first half, recording two tackles, including one for loss that forced Oakland into third-and-20 and an eventual punt in the second quarter. Oakland's offensive line has tremendous talent like the Cowboys', and Derek Carr had solid protection for most of the half. Overall it was a good test for Lawrence and the line. Now recovered from January back surgery, he'll be an important part of the rotation at defensive end this season, particularly early with David Irving facing a four-game suspension and Tyrone Crawford currently making his way back from an ankle injury.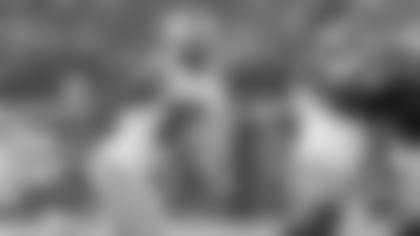 Brice Butler – It wasn't the most productive game for Butler, who had two catches for 28 yards. But nothing happened around him that might change his status or role in the offense. With Ryan Switzer still not playing and Noah Brown failing to catch a pass, there wasn't any receiver gaining ground on him. Terrance Williams didn't officially record a catch but had a nice reception called back because of penalty. Butler's job is totally safe and he shouldn't play another snap until the regular season.  
Taco Charlton – Plain and simple – Taco keeps getting better. Another sack and tackle for loss got added to his building resume here in the preseason. He's starting to figure things out and use his size and length to his advantage. Obviously, Taco has a ways to get before he's a polished product. But two sacks so far is a good start. To be fair, Randy Gregory had three sacks in the preseason and didn't get another one his entire rookie year. So it's obviously a different animal but you have to be impressed with his progress to this point.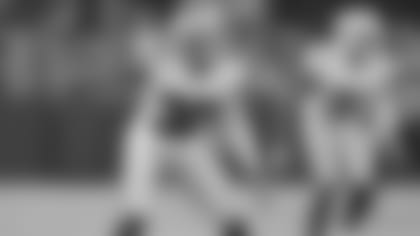 *La'el Collins *- Going against Khalil Mack is never an easy assignment. Mack is going to test your technique and patience each and every play. I thought for the most part that Collins handled that matchup well from the standpoint of not allowing Mack to take over the game with his ability to rush the passer or be a factor in the running game. When Collins does have problems and I have written this a bunch now - - it is with his hands. The calls against him for hands to the face are clearly due to his inability to land that right hand. There are snaps where he carries it in position to punch and he is successful making it work. Then there are snaps where he carries it too high and it winds up like tonight in the defenders face or wide on the pad. His holding call against James Cowser was due to him catching the block and just throwing Cowser to the ground unnecessarily. Officials are going to call that every time and in this case they did. 
*Orlando Scandrick *- I liked what I saw from Scandrick in this contest from a coverage aspect and once again his willingness to play the run. He has shown a mental toughness in coverage in not allowing receivers much space to operate especially when he has to deal with those situations where he has carry a man out of the slot. The Raiders present a difficult assignment in dealing with guys like Michael Crabtree and Amari Cooper. Both Crabtree and Cooper are physical receivers that like to use their bodies to work inside. They want to bully corners when they come off the line and Scandrick didn't allow them to do that. He was able to hold his own when matched in coverage and not give Derek Carr an option down the field.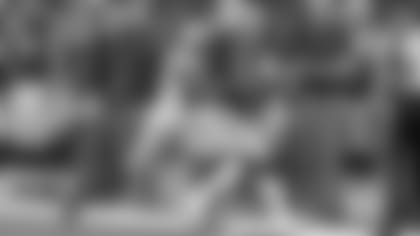 Dez Bryant –Dez saw so few looks at the ball on Saturday night, it was almost as if the Cowboys were deliberately trying to get some other players involved in the offense. Dak Prescott uncorked a long ball toward Dez – which honestly looked like it might have been flagged for defensive pass interference. But other than that, there wasn't a lot to watch. Prescott was more inclined to work the middle of the field, targeting the likes of Cole Beasley and Jason Witten. It might have been a quiet night, but I'm guessing that won't matter when the regular season rolls around.
Nolan Carroll –There were some ups and downs. I thought Carroll had a nice sequence at the beginning of the night. Oakland quarterback Derek Carr targeted Carroll twice in a row on Oakland's first possession of the night, and Carroll didn't give up the first down on either occasion. He did give up a couple of gains, but I didn't see anything too egregious. I don't think Carroll is a Pro Bowler, but I don't feel bad about him handling a starting job to open the season.