CANTON, Ohio –With 90 players on the roster, there are plenty of players to check out in the preseason games, especially the first one.
Even with so many of the starters sitting out, the Cowboys got a chance to evaluate many players throughout the game.
Before Thursday's kickoff, the writers at DallasCowboys.com picked two players each to closely critique from start to finish.
So let's see what they came up with following the Cowboys' 20-18 win over the Cardinals.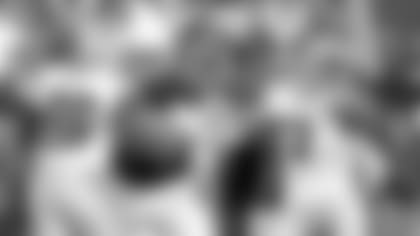 Taco Charlton –We didn't see the Cowboys' first-round pick after the second defensive series. Actually a little surprised he didn't play more. Starting at left defensive end, Charlton had a chance for one play, but he also got double-team blocked and chipped by a Cardinals tight end in the running game. It's a small sample size, but Charlton has been improving as a rusher in practice, doing a better job of staying on his feet and finishing plays.
Rod Smith –Smith entered the game in the second quarter and ran well (six carries for 25 yards). He made a terrific cut for a seven-yard game late in the half, and he helped run the clock out with a 16-yard run late in the fourth quarter. He's been impressive in training camp, and Thursday he finished with 18 runs for 64 yards and three catches for 25 yards. Alfred Morris, his competitor in camp, ran smoothly and decisively for 42 yards on seven carries. 
Andy Jones -Jones was targeted 4 times coming up with 3 receptions. The pass he missed was the exact same play that he made in the Blue-White practice where he went high in the air to pull the ball down for a touchdown. I was surprised that he didn't extend to make that catch in the game but it appeared that his hands got tied up with the defender which didn't help. Jones was able to find some separation in his routes which was a good sign. The slants and the one crossing route was well executed and he was able to secure the ball without any problems - - all hands catches. He played special teams on the punt and kickoff return without any issues. The one miscue that he had as a blocker was getting called for holding on a good run by Rod Smith that brought the ball back. It was a productive night for Jones but had a chance to be outstanding if he could have just come down with that ball in the end zone.
Lenny Jones- Was honestly thinking that we would have seen more from Jones rushing off the edge but that just wasn't the case. The one trait that he had been able to show in camp was his ability to get off the ball with quickness. Jones didn't have that quickness nor did he throw those pass rush moves on his way to the quarterback. There were too many snaps where he just rushed down the middle of the blocker giving himself up. He had a difficult time freeing himself and was caught along the line of scrimmage far too often. During the game, you could see Damontre' Moore and Charles Tapper getting off the ball which allowed them a better opportunity to win to the corner. Jones just wasn't able to do that with any consistency and his pass rush suffered due to it. He did have a nice tackle late in the game where he was able to work down the line and close on the ball for a tackle but other than that, it was a quiet night.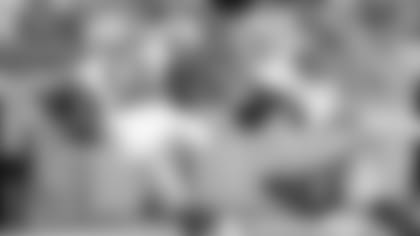 Keith Smith:I was wrong in my prediction that Keith Smith would get a chance to carry the ball, but he sure did look smooth catching it. Smith finished the first half with three receptions for 15 yards, and he should have had a fourth if Kellen Moore's pass wasn't batted down at the line. We know Smith is quite a willing blocker, and he hit some solid ones against the Cardinals. But it's hard to ignore the extra dimension he can bring to the offense as a receiver. It's not like the Cowboys need another weapon, but it'll make them that much more versatile if their fullback is a threat to catch the ball out of the backfield.
Xavier Woods:I get that he's a rookie, but I was hoping to see more playing time for Woods. The coaching staff didn't throw him into the mix on defense until the start of the second quarter, and from there the game just seemed to wind down. Woods had one opportunity to make a tackle, but he just missed on a diving attempt that was later cleaned up on a big hit from Jameill Showers. I'm not going to dog the guy for one missed tackle in one quarter of work. It just wasn't as large of a sample size as I was hoping to see.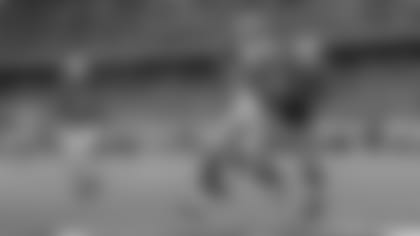 Rico Gathers – I don't think I was the only one watching him. He seemed to stand out – good and bad – throughout the game. Sure, he caught a touchdown pass on a play that looked more like a rebound. He was posting up and just out-muscled the defender for the ball. Great catch and great moment for him. He also caught a nice pass over the middle for a first down. But it was far from perfect for Gathers, who had some mental mistakes throughout the game. And his blocking still needs a lot of work, as he was pushed into the backfield on a few occasions. Overall, it was a solid night. But compared to last year, you can tell he's made huge strides. 
Kavon Frazier – Credited with just two tackles, one was behind the line of scrimmage on a nice third-down stop that ended a Cardinals drive. Frazier didn't get a ton of snaps because both Byron Jones and Jeff Heath played the first two series, and the Cowboys also used Robert Blanton and Xavier Woods quite a bit throughout the game, but he made the most of his opportunities. Frazier is a core special teams player and was used throughout the game on all units. He might not have stood out with big plays but at his position, you don't want to have negative plays and Frazier was able to avoid those.