ARLINGTON, Texas– The Cowboys returned home for a victorious game with the Colts. There were plenty of storylines from Dak to Dez to Jaylon Smith.
But let's look a little deeper into the depth chart. For this game, we had our sights set on eight specific players and how they fared in the third preseason game of the year.
Here's how they graded out.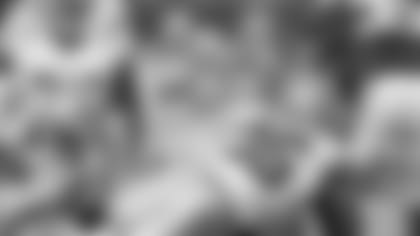 Geoff Swaim– Swaim got involved on offense in the second series, blocking downfield on a six-yard run by Darren McFadden. The third-year tight end also had a 17-yard gain on the third series, leaking out across the formation, catching a pass from Kellen Moore and moving up the left sideline. Both plays were an example of Swaim's value to the offense. Along with Jason Witten and James Hanna, he's a proven blocker in the running game from the tight end position, and he also has the ability to move vertical up the field and make plays in the passing game.
Kavon Frazier – With rookie Xavier Woods sidelined, Frazier had another opportunity to build on a solid training camp. The second-year safety recorded three tackles, including one for loss, and he nearly prevented a touchback on the team near the end of the first half. As he did last season, Frazier worked on multiple special teams units, and that adds to his value as a projected reserve on defense.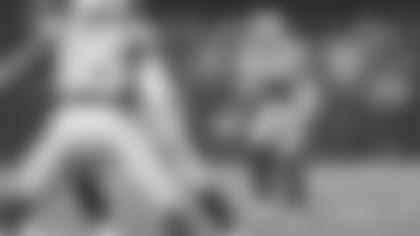 Jeff Heath – His night seemed rather uneventful, unless you're running backs coach Gary Brown. Heath had a big sideline hit that caused Brown to get knocked off his feet for a few minutes. He was able to get up and eventually finished the game on the sidelines. As for Heath, he had a few nice tackles that led to the defense getting off the field. More importantly for Heath, Frazier or Woods didn't really gain any ground.
Ronnie Hillman – Well, this pretty tough. Not easy to watch a guy who didn't play much. He got five carries at the end of the game but only managed three yards. What made it worse for him was all three backs that played ahead of him fared well. McFadden and Smith both averaged over six yards a carry and Morris was a 5.4 with an 18-yard run. Hillman needed to have a good night and it didn't happen. Doesn't look like there will be a spot for him, especially since it appears the Cowboys need to go long at receiver, tight end and probably quarterback now.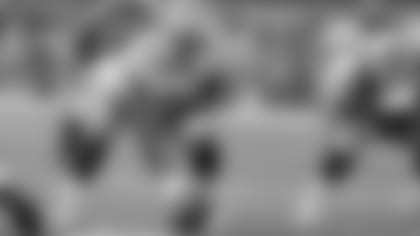 Jonathan Cooper –Cooper received the start at left guard with Chaz Green taking over for Tyron Smith at left tackle after the Cowboys first offensive series. Green did get a look at guard but I believe that this is Cooper's job.  Green will be the backup at both tackle spots but more importantly be ready if something happens with Smith and his back. I like what I saw from Cooper in this game for the aspect of his mobility. There have been times in practices and games where he has struggled to get to and function on the 2nd level. His positioning was better and you could tell that the running game benefited from his ability to get on blocks and finish. He was able to stay square and fit which allowed the backs cleaner reads. Cooper has a chance when he plays with better body control and balance which he was able to do in this game.
Duke Thomas –Thomas is not making it easy for the front office and coaches to have to make a decision on him for a roster spot. He is playing at a high level and in my opinion has outplayed Marquez White for the right to be the 6th corner on this roster. White will have some practice time and two games to attempt to rally but he's going to need all the work. Thomas' ability to be around the ball and finish has not only been impressive in these practices but in the games as well. He is an instinctive player that is not afraid to stick his nose in the action. I like what i have seen from his ability to turn and run in coverage. He is a fluid moving player and that translates well when he is asked to carry a receiver up the field or inside on routes. Thomas got caught late in the 4th quarter when Fred Brown rubbed him off coverage of JoJo Natson that resulted in a Colts first do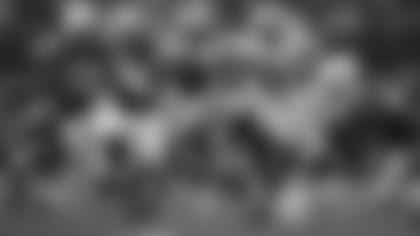 Alfred Morris –I'll call it a pretty solid night of work for Mr. Morris. The veteran running back didn't get into the game with the "true" first-team offense, but he did have a chance to run behind some of the starters. In nine carries, he averaged a strong 5.4 yards for 49 yards on the night. The highlight of his outing was easily his 18-yard gainer, when he zigged and cut his way through the heart of the Indianapolis defense. Morris' strength in Washington was as a zone runner, and he still looks like he has what it takes to be successful in this scheme.
Stephen Paea –It's hard to evaluate a defensive tackle on just a handful of possessions, but I was encouraged from what I saw of Paea. Firstly, he made his Cowboys debut – and with Cedric Thornton sitting out, he was guaranteed to work with the starters. I thought he looked disruptive and managed to help push the pocket around for other guys to make plays. He didn't have that eye-popping, penetrating play that we've seen so many times at training camp, but he definitely played his part in freeing up his teammates to make plays.