(Editor's Note: This article originally appeared Aug. 2, 2017 on DallasCowboys.com. It has been updated since Jason Witten's announced retirement.)
FRISCO, Texas – Three days earlier, Jason Witten could hardly move.
Three days later, the NFL's iron man is dressed for success.
It's April 21, 2017, the end of Witten's first week back at his day job. He's relaxed in a high-back leather chair at a personal development conference hosted by SUCCESS Magazine, 12 miles north of the Dallas Cowboys' new world headquarters.
The venerable tight end is without the silver-and-blue armor that has shielded him from combative linebackers, predatory rushers and ball-hawking safeties. His chest doesn't bear the No. 82 that has come to represent an incongruous combination of blue-blooded prestige and blue-collar mettle for the world's most famous sports franchise.
At the start of the week, Witten reported to The Star in Frisco for the players' voluntary offseason program. Today he's part celebrity, part motivational speaker, snappily attired in a windowpane check sport coat, blue tie and light gray slacks.
Witten begins telling a packed ballroom about his training partner, All-Pro running back Ezekiel Elliott, who was carrying a third-grade lunchbox when Witten first brought his lunchpail to Valley Ranch in 2003 as a 20-year-old red-cheeked rookie. It's "Phase One" of the offseason program, which means strength and conditioning work in the weight room and on the practice field.
Elliott, the team's fourth overall draft pick in 2016, led the league in rushing yards and rookie swag as one of its dynamic new stars. Now it's a new year. Witten admires Elliott's talent and work ethic. He's out to teach the young fella how a veteran pushes himself toward sustainable greatness.
"I'm going to show this kid what it's all about."
When Witten got home that night to his wife Michelle and their four children, he felt the lactic acid creeping up. The soreness building in his legs.
The next day at work, Elliott noticed.
"He says, 'Hey man, you a little sore?'" Witten recalls. "I said, 'Ah, maybe a little bit.'
"Little did he know I couldn't get out of bed that morning."
The audience laughs. Witten does, too. As his older brother Shawn says, "He's kind of looked at as the grandpa of the bunch, really."
In March 2017, Witten signed a four-year extension that all but ensured he would finish his career as a Cowboy. He embraced the new blood on the roster. He relished the challenge of leading a younger core on a march toward their gridiron grail: back to a Super Bowl for the first time since 1995.
"That passion's there, that drive," he tells the SUCCESS Live moderator, Lewis Howes. "But certainly I understand that I'm on the clock."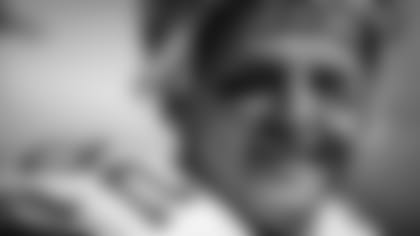 Witten is retiring from the NFL after 15 years, matching Ed "Too Tall" Jones, Bill Bates and Mark Tuinei for most seasons in a Cowboys uniform. He's headed to the broadcast booth as an expected addition to ESPN's Monday Night Football crew.
Just 13 months ago, Witten watched a good friend leave football for the same new career path.
Last April he received numerous media requests for comment on the Cowboys' official release of Tony Romo: his teammate of 14 years; the co-face of the franchise; the guy who'd thrown him the majority of his thousand-plus career catches.
How could he possibly describe their Dallas era together – their on-field triumphs and failures, their personal maturation as husbands and dads – in a single interview?
Witten decided he couldn't. On a flight home from The Masters golf tournament before with his grandfather and high school football coach, Dave Rider, Witten began making notes on his phone.
The final draft of his 700-word farewell letter to Romo, "14 Years – Memories Forever," received over 130,000 likes and 3,000 comments on his personal social media accounts.
Instagram: a new venture for the GOAT.
"I really just tried to speak from my heart. What a dear friend and great teammate," Witten said. "So many times it's (about), 'Where does he rank (among other quarterbacks)?' I just didn't want to go that route. I wanted to kind of share my heart with our fans.
"I think he understands our relationship, but to think where he came from as an undrafted free agent and the opportunity to go along that journey with him, I tried to portray that image."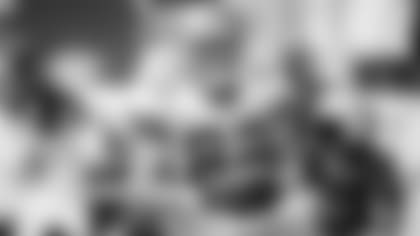 That journey almost never began, Bill Parcells recalls.
Prior to the 2003 NFL Draft, Parcells' first of four as Cowboys head coach, the front office held an internal debate on tight end prospects who might be available with their third-round pick. A contingent of Cowboys scouts liked UCLA's Mike Seidman, an All-Pac-10 player. Jason Witten, the early-entry junior out of Tennessee, was in the conversation, too.
"We had to do a little convincing," Parcells said in a 2015 interview.
Witten, a converted defensive end, was an all-conference player himself. He also had a little larger body of work as a college starter.
The Cowboys drafted Witten at No. 70 overall. Seidman went six picks later to the Carolina Panthers. He played in 43 career games in four NFL seasons.
Last October, Witten broke "Too Tall" Jones' record for most career starts in Cowboys history.
"We kind of went back and looked at some more film," explained Parcells, "and we eventually got around to taking him in the third round. Which turned out to be pretty good.
"He took to it. He was very, very eager. He was competitive. And it wasn't very long before you knew you had something special."
Parcells' 2003 class, which famously included Romo as an outlier undrafted free agent, helped reshape a roster that muddled through three straight 5-11 seasons under the previous regime.
Now Witten retires as one of the most decorated tight ends ever:
A 11-time Pro Bowler, tied for the most in team history.
The Cowboys' all-time leader in career receptions and receiving yards.
The record holder for most career games played and consecutive starts by a Cowboy.
The 2012 Walter Payton NFL Man of the Year winner for his contributions on and off the field.
Fourth in career NFL receiving yards and second among tight ends, trailing only Tony Gonzalez – a strong candidate for the Hall of Fame since his retirement in 2014.
"Jason could be the most complete tight end in NFL history," Gonzalez says. "His ability to block and catch along with his durability makes him one of the greatest ever. They don't make them like this anymore. Guys can't do both things great anymore. Without a doubt a Hall of Famer and he's a hell of a guy off the field as well."
Bob Lilly, Hall of Famer and original Cowboys ironman, is waiting to board a flight back from his 60-year high school reunion in Pendleton, Ore.
Prior to his senior year in 1957, Lilly's family packed up and moved to the Pacific Northwest when drought struck their hometown of Throckmorton, 160 miles west of Dallas. The Pendleton Buckaroo soon made his way back to Texas, starred at TCU and became Mr. Cowboy: The fledgling franchise's first draft pick in 1961, and its first gold-jacket induction in Canton, Ohio, in 1980.
Lilly and his wife, Ann, have some free time before their trip home. The 78-year-old legend still watches the Cowboys religiously, and he's happy to spend a few minutes by phone discussing his admiration for Witten, a six-time recipient of the fan-voted Bob Lilly Award that honors a distinguished Cowboys player for achievement, sportsmanship, dedication and leadership.
"When he signed up for (season number) 15," Lilly says, "I thought, 'Boy, I wish I could've made it."
Almost. Lilly played 14 seasons as the anchor of the original Doomsday Defense. He made 11 Pro Bowls and the All-Decade Teams of the '70s and '80s. And, like Witten, he only missed one game in his entire career: The 1973 NFC Championship Game loss to the Vikings due to a torn hamstring he'd suffered in the divisional round against the Los Angeles Rams.
"I was playing against Tom Mack and I always wanted to beat Tom. He was good," Lilly says. "I just went all out, and I snapped one little part of it in two and that was it."
Lilly returned the next year, but a painful neck injury led to his retirement after the season. He left the game a champion, a star defensive tackle on the franchise's first Super Bowl title squad in 1971. He also left an instruction manual for the heirs to Tom Landry's complex "Flex" defense: Jethro Pugh, Harvey Martin, "Too Tall" Jones and others.
"One of (my tips) was when that guy's fingers are on the ground (at the line of scrimmage) and they're red, that means he's going to fire out and try to knock you on your back," Lilly says.
The role of mentor re-energized Lilly late in his career because he could see the young guys' potential. He says Coach Landry tried to talk him into a 15th year, the 1975 season, as a bridge to the famous "Dirty Dozen" draft class that would eventually lead Dallas to a second championship in 1977.
Lilly's neck pain was intolerable. He didn't think he was physically capable of maintaining on-field leadership the way Witten has set an example for a new Cowboys generation today.
"It really gives the younger players, in my opinion, when they watch their own films, (motivation) to see him perform every play and never quit," Lilly says. "I think that's a great thing."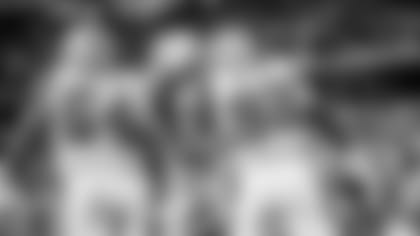 Dak Prescott has felt the sting of Witten's glare. He's seen just how much Witten craved endless repetition in pursuit of perfection.
The miscue wasn't an interception or fumble or a misread against the Giants or Redskins. It came during "pat and go," the customary pre-practice drill for quarterbacks and receivers.
A simple lob down the field. No sweat for the rookie QB in his first on-field work with the veterans in the spring of 2016.
"I overthrew Witten maybe by a yard," Prescott says. "If he really wanted to catch it, he could've strained and caught it. But he didn't, and he just kind of threw his arms like that and let the ball go right past him."
Pat and go went smoothly ever since.
"From that moment on," Prescott says, "throwing the ball to Jason Witten, being around Jason Witten, being in this locker room, you know what's expected to be a Dallas Cowboy."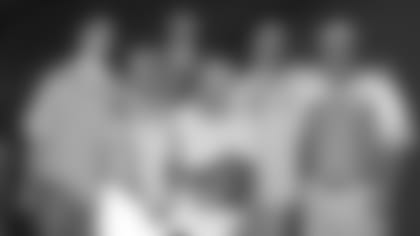 That standard for excellence was set in Elizabethton, a small town of 13,000 on Tennessee's eastern edge. Shawn, one of Jason's two older brothers, now occupies his granddad's old coaching office at Elizabethton High School.
The new address: 907 Jason Witten Way.
Dave Rider coached all three grandsons during his 23-year tenure. He stepped down after Jason, the youngest, moved on to college. He built his football program on the same tenets he taught the Wittens about life: integrity, hard work, no excuses.
"The foundation was set for (Jason) to be disciplined and tough," says Shawn, a former Virginia Tech receiver who has been Elizabethton's head coach since 2007.
Growing up the grandson of a throwback football coach sounds a lot like walking the hallways of The Star and peering at its strategically-placed positive messages. The Witten boys read books written by sideline maestros Vince Lombardi and John Wooden. They heard Knute Rockne-like axioms: You get what you earn; best is the standard; offseason starts here.
"You were constantly getting those different motivational tactics, whatever it was," Shawn recalls.
One particular quote sticks with Jason to this day. It's "The Man in the Arena" passage from Teddy Roosevelt's 1910 speech, "Citizenship in a Republic":
"The credit belongs to the man who is actually in the arena, whose face is marred by dust and sweat and blood; who strives valiantly; who errs, who comes short again and again, because there is no effort without error and shortcoming; …"
Ironically, Cowboys head coach Jason Garrett – the team's offensive coordinator back in 2008 – read the speech to the offense after the Cowboys lost to the New York Giants in the NFC Divisional Round that year. The message was scrawled in a private section of the team's Valley Ranch locker room.
For Witten, "The Man in the Arena" is not a loser's creed. It's a Wooden-like approach to sports and to life. If you prepare, if you maximize your talent and your efforts into something, you've already won.
"I don't think he cares whether he ends up … say he's a top-10 tight end (in NFL history), top five or whatever it may be," Shawn says. "I just think he's trying to be the best he can be, and at the end of the day, he did it the way he wanted to do it."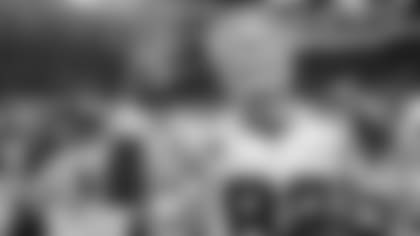 Witten has gritted teeth and grinded out games with an injured spleen, busted ribs, two sprained ankles. He's suited up with a broken jaw one week after missing the only game of his career. His toughness has reached William Wallace levels with just the eye black, not the full face paint.
If and when he's enshrined in Canton one day, one image will encapsulate his 15 years: The helmetless run against the hated Philadelphia Eagles in 2008.
Charlotte Jones Anderson, the Cowboys' executive vice president and chief brand officer, worked closely with Garrett on shaping the messaging inside The Star, outlining what he wanted the players to read and feel as they made their way toward the new team meeting room each day.
The Team, The Team, The Team. That's one of Garrett's favorite mottos. The only permanent individual player recognition in the entire building is for the organization's Man of the Year Award winners: Roger Staubach, Troy Aikman and Witten.
Oh, and a 20-foot mural of Witten's most iconic illustration hanging outside the locker room.
"I think if you were to imagine what our game was all about," Anderson says, "of perseverance, determination, dedication, adversity, how would you sum all of that up in one image? And we felt that image did it."
It'll stay there long after Jason Witten is gone, a soaring reminder of the standard he set for wearing the star.