You've heard of Richard Sherman, right? The stud cornerback who now plies his trade for the San Francisco 49ers? You know, the guy who in his first seven seasons in the league with Seattle earned All-Pro honors three times and made four trips to the Pro Bowl? One of the best in the game?
This story isn't really about him. 
In reality, this story is about Kam Kelly, one of the Dallas Cowboys' newest undrafted free agents, a rookie who has just barely dipped his toes in the NFL waters. He's an unheralded prospect whose only goal right now is to simply make the team's 53-man roster.
But then there is this little nugget: "I think he's trying to turn me into his next Richard Sherman or something."
That's a quote from Kelly himself and the "he" in this instance is the Cowboys' new passing game coordinator and defensive backs coach Kris Richard. Of course, you know by now that Richard spent his previous eight seasons with those same Seahawks, as first a defensive backs coach and then for the last three years as their defensive coordinator.
Richard was on hand when Sherman was drafted by Seattle in 2011 and is largely credited with helping turn him into the superstar player he is today. 
And as has already been well documented, Richard likes his defensive backs to have what is commonly referred to as "length." Tall, rangy, strong enough to battle receivers at the line of scrimmage, players who can offset the timing upon which so many quarterbacks and wideouts rely.
Already his defensive thinking is having an impact on how the Cowboys do business. Consider that last season Dallas had only one defensive back listed above 6 feet tall, that being Jeff Heath at 6-1. While the team didn't select a single cornerback or safety in this year's draft, the Cowboys did sign four rookie free agent defensive backs. All are 6-1 or better.
"It's just a part of the system," Richard told the media during the recent rookie minicamp. "There are certain individuals who fit a certain profile who have historically worked better in this scheme. The more guys we can get of that nature, of that stature, of that build, the better we think we can be."
But still, how can a kid like Kelly, who didn't even get drafted, possibly compare to someone who is considered one of the best cornerbacks of his generation? That just doesn't make sense.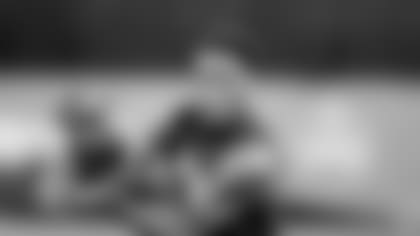 Go back to the 2011 NFL Scouting Combine. Sherman was listed at 6-3, 195 pounds with a 32-inch arm length. His 40-yard dash time was 4.55 seconds – definitely fast but not outstanding.
Now how about Kelly at the 2018 NFL Scouting Combine. He checked in at 6-2, 204 pounds with a 31 ¾-inch arm length. His 40-time was an admittedly disappointing 4.66, but when he ran it again at San Diego State's Pro Day, he was reportedly clocked at, you guessed it, 4.55 seconds.
Yes, but there is more to this whole scouting process than just heights and weights and the underwear Olympics. Surely that's where the similarities end.
Well, here is this year's NFL.com scouting report on Kelly:
*Strengths: Long frame and expected to run well for his size … Former high school receiver with a penchant for making plays on the ball … Has speed to range over the top as a safety … Finds flight of the ball early and acts as a receiver when attacking the catch … Opportunistic … Reacts instantly to deflections, underthrown and overthrown balls to take the ball away … Has starting experience at cornerback and safety … Could offer sub-package appeal … Plays with aggression in run support*
Chops down running backs at the thighs … Productive kick-cover talent with ability to compete for a gunner role on punts.
*Weaknesses:High-cut with upright, labored backpedal … Looked much more comfortable and natural at safety … Carries thin legs and a narrow base … Delayed in his transitions and doesn't flip hips with any smoothness … Grabby at the top of the route … Inexperienced with back to the ball … Average short-area closing burst … Dig routes and seam throws will require earlier recognition and response … Needs to get stronger for run support … Gets wired to bigger blocking receivers and is slow to unhinge … Too many missed tackles.*
The site graded Kelly out as a future backup or special teamer in the league. Not exactly a high bar.
But care to see what NFL.com had to say about Sherman when he was entering the draft in 2011?
*Strengths:Sherman possesses rare height for a corner with enough bulk and speed. Effective when lined up at the line in press-man coverage. Uses length well and established sound initial positioning. Flashes the ability to turn and run. Flashes the ability to high-point the football. Willing to help out in run support.*
*Weaknesses:Can be baited out of position when in zone and a tick late to diagnose underneath routes. Tall, high-cut prospect who displays some hip-stiffness. Not explosive when transitioning or when changing direction. Lacks great recovery skills when beaten off the line. Can struggle tackling in the open field at times.*
In addition, Sherman's scouting report projected him to be a Day 3 draft pick, stating, *Sherman is a size prospect with some good intangibles that will help him mold into a contributing backup corner for a press-heavy team. However, he does not possess the natural coverage instincts, fluidity or burst to be considered a future starter. *
In the end, though, the Seahawks selected Sherman in the fifth round, 154thoverall. He was actually, you know, drafted.
But most NFL experts who follow such things predicted that Kelly would be chosen in the fifth or sixth round of this year's festivities with our own scouting guru, Bryan Broaddus, stating later on Twitter: Surprised he wasn't drafted.
So the comparisons are remarkably similar. Tantalizing even. Could Kam Kelly become the next Richard Sherman?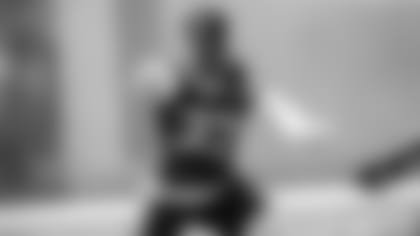 For Kelly, he's not real concerned about all that at the moment. Again, he's just got a team to make.
"Right now they've got me playing corner, but then I asked Coach Richard after practice if he wants me to learn safety, and he said yes because at any time he could just plug me back there," said Kelly. "I went up to the receivers coaches and was like, 'Hey, if you want me to play receiver, I'll play receiver for you all, too.' 
"I'll do whatever they want. If they want me to long snap, I'll long snap for them. I'm doing anything."
Which is really nothing new for Kelly. 
"He's a tremendous athlete," said Wylie High School head coach Bill Howard. "He's a playmaker. When he played for me, he played quarterback, and I thought he was a big-time receiver. And he did an unbelievable job in the playoffs playing cornerback. He was a two-way player for us."
Kelly spent most of his young life living in Murphy, Texas, which is only about a 40-minute drive from The Star, the Cowboys' practice facility in Frisco. He played his high school football at nearby Wylie where as a senior he helped lead his team to the Regional II finals of the Class 4A Division I state playoffs. 
During that season, Kelly racked up 4,000 all-purpose yards, passing for 841 yards and five touchdowns, rushing for 568 yards and 13 scores and also hauling in 59 passes for 950 yards and another 11 touchdowns. And just for good measure, he recorded seven interceptions on defense. Not surprisingly, he was named his district's Player of the Year while also earning an academic all-state selection.
"Up until my senior year, I played nothing but quarterback, but in my junior year I broke my elbow," Kelly said. "We also had a sophomore quarterback who was pretty good, and you know high school is really all about having all of your athletes on the field. So in my senior year, I played receiver, quarterback, defensive back, returned kicks. I did a little bit of everything."
Prior to his junior season, Kelly had interest from a number of schools, including Big 12 heavyweights such as TCU, Texas Tech and Baylor, to come play quarterback for their teams. But after the elbow injury, the interest waned. His choices came down to playing quarterback for a smaller school or switching positions.
"When he was a sophomore, I knew he would play in college," said Howard. "Kameron is just a very athletic kid. With the few years that I've coached and the experience that I have, you know, there're just certain kids that stick out. Kameron was one of those."
Indeed, instead of looking at him as merely a quarterback or perhaps as a wide receiver, as programs like Iowa were, many colleges simply wanted Kelly, the athlete. That was the intent of San Diego State. One visit to the sunshine and beaches of Southern California and any thoughts of spending cold, hard winters in the Midwest quickly vanished.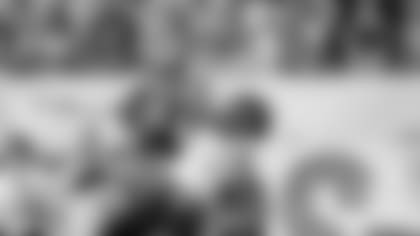 "I was a little surprised (he went to San Diego), but once he got out there, he just fell in love with it," Howard said of Kelly's decision to also reject offers from schools closer to home. "I mean, when he came back, there was just no doubt where he was going."
"He did everything for them in high school," said Danny Gonzales, who was Kelly's safeties coach at San Diego State but is now the defensive coordinator at Arizona State. "Those are the kinds of guys we always tried to single out and recruit. Guys who could play on both sides of the football so you can see them do multiple things."
When Kelly showed up on campus, he originally began working out as a wideout for the Aztecs. But as a freshman, the offensive coaches didn't think he was quite ready to see regular game action. 
Not so Gonzales. When the team's depth at safety took a hit, he decided to raid the team's receiver ranks.
"I told the head coach that I'd love to have him at safety and that he'd probably eventually start for us," said Gonzales. "It kind of worked out for him."
"Our coach was like, 'We recruited you as an athlete, so we're going to use you as one,'" said Kelly. "He gave me a playbook and said you've got to learn it by this week because you could go in. I've just turned 18, my eyes are wide open, I'm like, wow, man. But it was probably the best thing that ever happened to me."
If that was the best thing, the worst perhaps came later in that same 2014 season. Playing against Hawaii in the team's seventh game, Kelly was returning a kickoff – he averaged 26.2 yards on five kickoff returns that year – and suffered what was originally called a contusion to his lower leg.
That night, however, the swelling became so intense and the pain so unbearable, he called his coach.
"At about 12:30, I get a phone call that he is just dying in pain," said Gonzales. "So we called the trainers and they got him over to the emergency room. Not an hour later, they've got his leg sliced open."
Kelly was suffering from compartment syndrome, a condition that is caused by bleeding within a muscle, which then creates pressure and in turn stops the flow of blood circulation. Left untreated, permanent muscle or nerve damage can ensue or even the need for amputation.
Immediate surgery is required, and the affected area is then left open to allow the swelling to go down.
"It was unbelievable what he went through," said Gonzales. "He's lying there on a hospital bed for about 10 days and his leg is basically an open wound. They're cleaning it every day, but it's sliced open from just below his knee to the top of his ankle."
Staples were then used to close the injury and four weeks later, Kelly was back working out with the team. He was even cleared by the medical staff to play in San Diego State's final bowl matchup, but after having missed five games already, the coaches made the decision to just rest him.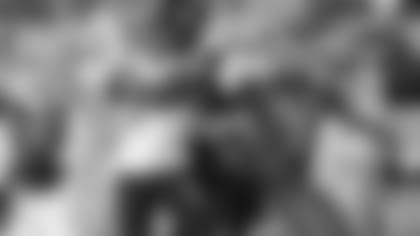 The next two seasons saw Kelly settle in at safety, as he started 13 games in 2015, and then appeared in all 14 contests during his junior year. To round out his sophomore effort, he posted seven tackles in the Mountain West Conference championship game, and then followed that up with nine takedowns and a tackle for loss in the Hawai'i Bowl against Cincinnati, both of which were victories.
After two interceptions in that 2015 season, he came back with another five the next year, the most memorable a pick in the end zone that snuffed out a Cal scoring threat and instead led to a touchdown drive for the Aztecs. That campaign finished up with him recording a personal-best two interceptions in a win over Houston in the Las Vegas Bowl.
So as his senior season rolled around, Kelly was considered perhaps among the best safeties in the country, seemingly a lock at the position … until he wasn't. His team now needed him to play cornerback.
Gone was Damontae Kazee, who is San Diego State's all-time leader with 17 career interceptions, taken by the Atlanta Falcons in the fifth round of the 2017 draft. With nothing but inexperienced youngsters in the pipeline behind him, the Aztecs felt their defense would be better served moving Kelly to the outside.
"We were really thin at corner and we had some safeties that we knew would be able to suffice," said Gonzales. "He would be able to help us more out there. And he did a great job. He had a really good senior year."
Kelly had actually offered to move to cornerback midway through the previous season after injuries had depleted the position. But the decision was made to keep things simple and leave him at safety, a move that proved to be a wise one.
"He came to me one day during practice and said, 'Coach, let me play corner. I can do it right now,'" said Gonzales. "I told him 'Kam, it's a different world out there. The technique is different. Trust us. We'll put you in the right spot.' 
"We decided to move him there in the spring before his senior year, and he was like a fish out of water for about two days. He came up to me and said, 'Thanks, I really appreciate you not sending me to the wolves during the season.' But then he made so much progress from the first practice of spring ball to the last that it was a no-brainer to put him at corner."
"I feel like I probably could have (made the switch) during the season because I caught on to it quick during spring ball," said Kelly. "Once we lost Damontae, I knew we needed somebody out there who could shut down the outside receiver. It doesn't matter how much you stop the run if you don't have somebody on the outside who can stop the fade or the deep throws. I felt like it would probably be the best move for me."
To say the transition was a good one would indeed be an understatement. Kelly finished the 2017 season with three interceptions, ranking second on the Aztecs, and was fourth in tackles, totaling 67. He also had a team-high 54 solo stops.
Against No. 19 Stanford on Sept. 16, he had a game for the ages, totaling six tackles, five solo, with two sacks and two tackles for loss, both of which were career bests. He also forced a fumble before then sealing the 20-17 upset victory with an interception on the Cardinal's final drive of the game. 
"It was for sure slow motion," said Kelly to reporters afterward about his timely pick. "I think I told myself three sentences while the ball was in the air: You can't drop this. It's on you. If you drop it, you all are going to lose.As soon as it hit my hands, it bobbled a little bit. I had to just grab on for dear life."
With that performance, he earned the Bronko Nagurski National Defensive Player of the week award as well as his conference's weekly defensive honor. Kelly then added to his trophy case after the season, taking home a First Team All-Mountain West nod and San Diego State's Outstanding Defensive Player of the Year recognition.
But it was another honor that was perhaps even more special – the team's Dr. R. Hardy/C.E. Peterson Memorial Trophy, which is the Aztecs' team captain award.
"At San Diego State, the team votes on their captains," said Gonzales. "There's no coaches' interaction as far as that goes. From Day 1, he was the one trying to hold those guys accountable for continuing the success on defense that they'd had. The players looked up to him. He took on that role and was very successful at it."
In other words, he's the type of player that head coach Jason Garrett and the Cowboys covet.
While Kelly had to suffer through the disappointment of not being drafted, the calls started coming in almost immediately from teams wanting to sign him as a rookie free agent. The Cowboys, who were able to work out Kelly during the team's Dallas Day, were a logical choice. And not just because he'd be returning to North Texas and home.
There is also that little matter of the aforementioned "length" and the team's desire to go big in the secondary. Kelly is seemingly a perfect fit.
"Once I got the call (from Dallas), I knew it was a great spot for me," said Kelly. "I know they have a history of giving undrafted free agents a fair shot."
And's he's certainly off to a good start. Kelly made a quick impression during the rookie minicamp, being one of two players whom Broaddus noted as standouts. 
There have even been suggestions that Kelly is further along in his development than where Barry Church was when he first came to the team as an undrafted free agent in 2010. Church, of course, went on to play seven years with the Cowboys, starting the final four, before signing a free agent deal with Jacksonville prior to last season.
For the time being, though, with OTAs starting this week, Kelly is just looking forward to the opportunity he's been given, stating, "It's going to be a great experience." He obviously wants to follow in the footsteps of those like Church, and truth be told, maybe even a certain All-Pro cornerback. Eventually.
Because Kelly isn't anywhere close to that level yet, and while it's fun to speculate, he doesn't need that kind of pressure or those types of expectations. But years from now? Well, the hope is that their résumés then will look as similar as their rookie scouting reports do now. 
And then, just maybe, Richard Sherman really will be a part of the Kam Kelly story.