IRVING, Texas – Legends Hospitality, LLC, which is in charge of food and beverage, tours and merchandise at Cowboys Stadium, landed a new project to develop and operate the observation deck at the top of One World Trade Center.
The New York/New Jersey Port Authority Board of Commissioners voted to approve the selection of Legends to develop The One World Observatory, which will occupy floors 100-102.
The new development will allow visitors to see a panoramic view of New York City and its surrounding region. The world-class observation deck will add to what will be the tallest building in the Western Hemisphere, once it reaches its final height of 1,776 feet.
Six proposals were made from nationally known companies. That list was narrowed down to the three finalists in September 2012, and Legends, which is 100 percent U.S.-based, was chosen from that group. Legends currently delivers a variety of services to premier venues around the nation, including Cowboys Stadium and Yankees Stadium.
"With today's action we are once again leveraging private investment and expertise to ensure One World Trade Center serves as a center for jobs and commerce in our region," Port Authority Chairman David Samson said in a news release. "Legends has extensive experience in managing some of the country's most successful sports and entertainment venues, so we are confident that One World Observatory will become the most recognizable and visited attraction in New York City."
The addition of this project also demonstrates Legends' services aren't centered specifically on sports venues. From dining to merchandise to sales to tours, Legends seemed like the right fit, and Legends' headquarters are also based in New York.
"We are extremely honored to be selected to develop and operate the One World Observatory," Dave Checketts, Chairman and CEO of Legends, said in the release. "Our creative concept will provide an immersive, personal and memorable experience for all those who visit, evoking the strength, renewal and resilience that this iconic building stands for."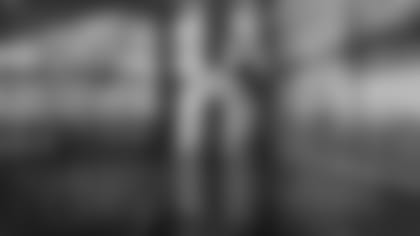 The One World Observatory is a 120,000 square foot facility, scheduled to open in early 2015. It will feature cutting-edge digital technology, dining options, a gift shop, special events space and the "See Forever" theater, where visitors will learn about the building of One World Trade Center. Audio tours are also available.
As part of the experience, visitors will board one of five of the fastest elevators in the world to ascend to the top of the building in approximately 60 seconds. From start to finish, the experience lasts approximately one hour.
Here is a summary of the components of the One World Observatory:
-       Welcome lobby (ground level): ticketing and transition to basement level (via escalator)
-       Basement level (B2): entrance, security, exhibit queuing area, restrooms
-       Five (5) high speed elevators: 60 second "SkyPod" video ascent and descent experiences
-       Level 102: arrival theater, observatory views, event space, restrooms
-       Level 101: dining options, kitchen, observatory views, restrooms
-       Level 100: observatory views, "Sky Portals" with street views, interpreted viewing and overhead digital displays, gift shop, photography, restrooms