Hubbard Alexander, who spent the majority of his very successful assistant coaching career with the Cowboys and the University of Miami, passed away Sunday night at the age of 77.
Alexander was a part of two Miami teams that won collegiate national titles (1983 and 1987) while earning Super Bowl rings with the Cowboys in 1992, 1993 and 1995. As a receivers coach, he helped guide Michael Irvin to All-America honors with the Hurricanes in 1987. He was then instrumental in Irvin's All-Pro and Hall of Fame career with the Cowboys.
Details for arrangements have yet to be established by the family.
"He's just one of the all-time greats," said Cowboys head coach Jason Garrett, a quarterback for the Cowboys from 1993-99. "You get a chance to be around some special people in the NFL, special players and special coaches, and he certainly is one of those guys. He did such an amazing job for those championship teams in the '90s. He was an amazing coach in so many different ways. If your job as a coach is to bring the best out in your players, he just was able to do that.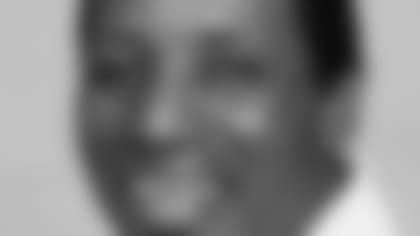 "He connected so well with the receivers, but not only with the receivers – with everybody on offense and everybody on the team. He was so highly regarded. He was such a passionate guy. He will be sorely, sorely missed."
Alexander joined the Cowboys in 1989 as the club's wide receivers coach as a part of Jimmy Johnson's first coaching staff in Dallas. Alexander had spent the previous 10 seasons – five with Johnson – as an assistant at the University of Miami.
In Dallas, Alexander guided a receiving corps that was highlighted by Irvin, who he also coached while at the University of Miami (1985-87). Under Alexander's watch, Irvin led the Cowboys in receptions and receiving yards seven consecutive times (1991-97) and caught 634 passes for 10,026 yards and 56 touchdowns, earning five Pro Bowl trips.
As an assistant coach with the Miami Hurricanes from 1979-88, Alexander first arrived on campus to coach tight ends for six years before taking over the wide receivers for his final four years (1985-88). While working with the receivers, Alexander helped Irvin break most of Miami's receiving records, including the school's career receptions mark, which was held by one of Alexander's tight ends (Willie Smith). Smith set the record after surpassing another Alexander tight end, Glenn Dennison.
Alexander's work with Miami's wide receivers saw three of his players selected among the first 52 selections of the 1988 NFL Draft – Irvin (11th), Brian Blades (49th) and Brett Perriman (52nd).
Before landing in Miami, Alexander served as an assistant at Vanderbilt following nine years as a high school coach in Memphis, Tenn. He began his coaching career at his alma mater, Tennessee State, in 1962.
After leaving Dallas, Alexander coached with the Minnesota Vikings (1998-99), New Orleans Saints (2000-03) and Cincinnati Marshals (2005), an indoor football team.