The Cowboys lost a longtime member of their family Friday evening with the passing of Jim Garrett, who spent more than 16 years in the team's scouting department. His wife, Jane, and his eight children were by his side when he passed at the age of 87.
The father of current head coach Jason Garrett, Jim had been around professional football for nearly 40 years, including nine years as an assistant coach for the Saints and then the Browns during a span from 1976-84.
Garrett joined the Cowboys' scouting department in 1987 on a full-time basis, but also scouted for the Cowboys on two other stints in 1968-69 and 1974-75.
Garrett was a part of four Dallas Super Bowl teams, including three Super Bowl championships (1992, 1993 and 1995). As a college scout for the club, he wrote the original scouting report on Troy Aikman, who Dallas selected with the first overall pick in the 1989 NFL Draft.
In 1985, Garrett was the head coach of Columbia in the Ivy League.
A standout fullback at Utah State, Garrett bounced around on a few professional teams, including one season for the New York Giants in 1956. The Rutherford, N.J. native also spent a training camp with the Pittsburgh Pirates.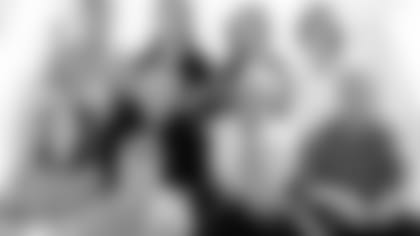 ---
Of his eight children, two played in the NFL: Judd Garrett, who was on the Cowboys practice squad in the early 90s, and Jason, a longtime backup quarterback of the Cowboys and then Giants.
He is succeeded by his wife, Jane, his eight children - Jim, Jane, Jennifer, Janine, Jill, John, Jason and Judd - 28 grandchildren and one great-grandchild.
Details for arrangements have yet to be established by the family.