Who do you think might be the 53rd player on this year's roster and who might be the unfortunate number 54? - ERIC MONTGOMERY / CLEMMONS, NC
Bryan: One of the Running Backs could be the final guy. I am not sure how they're going to play this with Trey Williams or Bo Scarbrough? Might go an extra Wide Receiver which gives Lance Lenoir a shot as well. Think it's coming from the offensive side of the ball.
Rob: Usually a rookie free agent makes this team, but there's not really an obvious choice this year. Kam Kelly? Someone's got to round out that young secondary. Marqueston Huff is another name to keep an eye on. As Bryan said, keep an eye on how the running back and tight end numbers shake out. Can't go heavy at every spot. Scarbrough, Williams and Darius Jackson will battle for a job in camp.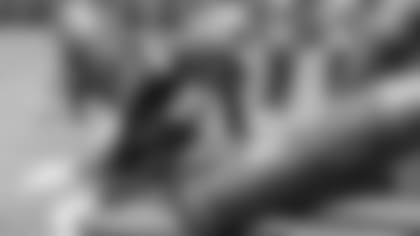 Is there any indication of how Charles Tapper is doing health-wise right now? I'm excited about what his athleticism could bring to this defense, but is there any indication the injuries have taken some of that away? - LANDON CABELL
Bryan:I have a lot of hope of Tapper. I'd love for him to have a camp where he is injury free. There is so much talent there but bad luck has taken games away from him. If completely healthy he has a chance to help this club in a big way. If he gets injured again, he knows this is the end for his time here.
Rob:Tapper suffered a concussion in OTAs but returned by the end of the offseason program. Haven't heard of any lingering issues with his surgically-repaired foot, but he's got to stay healthy in order to make the team this year. Dorance Armstrong and Kony Ealy were added to compete for snaps.