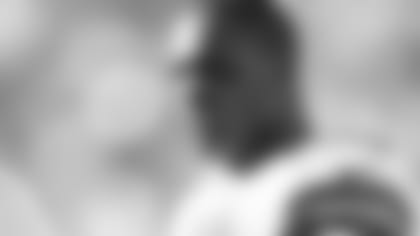 IRVING, Texas – The Cowboys received some positive news regarding running back DeMarco Murray on Monday, learning the injury is nothing more than the initial diagnosis of a foot sprain.
The MRI results showed no broken bones, but some ligament damage that could be enough to sideline Murray for this week's game in Carolina, and possibly longer.
While Murray's status will likely be questionable against the Panthers, the Cowboys should have more confidence with backup Felix Jones, who clearly had his best showing of the season with 92 yards on 18 carries, including a 22-yard touchdown run, his first scoring play since the 2011 season opener.
But the injury to Murray is still frustrating, considering he was on his way to a monster game as well. Murray had 90 yards in the first half before suffering the injury. He got only one carry in the second half before the Cowboys took him out.
After the game, Murray sounded disappointed that he wasn't allowed to go back in, especially with Jones went to the locker room in the third quarter with cramps. Murray said "I wanted to, but I have to do what's best for the whole team. It's a long season."
The Cowboys were fortunate to dress four tailbacks on Sunday. Backups Phillips Tanner and Lance Dunbar both played in the second half and will likely be ready to play this week as well.