FRISCO, Texas – Already established as a versatile multi-purpose venue, Ford Center at The Star in Frisco is now home to a major college basketball event: The 2018 and 2019 Conference USA Men's & Women's Basketball Championships.
The event is in partnership with the University of North Texas, the Dallas Cowboys and Visit Frisco. Baylor Scott & White Sports Therapy & Research at The Star will be the presenting sponsor of the 2018 Conference USA Basketball Championships scheduled for March 7-10, C-USA announced.
"We will have 22 games under one roof with automatic bids to the NCAA Tournament for the both the men's and women's programs on the line," said Judy MacLeod, C-USA Commissioner. "We're excited to get started.
"This unique setting within an outstanding venue and a thriving area will truly add to the championship experience of our student-athletes and fans."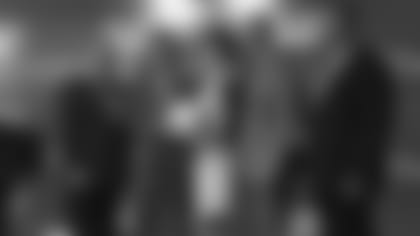 Said Jerry Jones, Jr., Cowboys Chief Sales and Marketing Officer: "We are always looking to bring new experiences to student-athletes, their families and fans with our state-of-the-art facilities. Conference USA's basketball tournament is a great opportunity to showcase the versatility of Ford Center as well as what The Star and the City of Frisco have to offer."
Last summer the Cowboys opened Ford Center at the Star – its new 12,000-seat, 510,000-square foot indoor athletic facility – with a much greater creative vision than simply a practice venue for America's Team. It's shared with the City of Frisco and Frisco ISD's high schools – a partnership that makes the Cowboys the first and only NFL team to share a training facility with a public high school athletic program at Ford Center.
A variety of sports and entertainment events have been and will be held at Ford Center, including track & field and lacrosse competition, Texas Tech's spring football game this past April, and James Taylor & His All-Star Band performing on July 31.
Now Ford Center is an attractive home for Conference USA basketball.
The Cowboys wanted the venue to be about sports performance as well as health and wellness. "To do that, you had to build a world-class facility," Jerry Jones, Jr. said. "With the help of the City of Frisco and the help of many partners, we built what I think is a world-class facility – and when you build a world-class facility you attract world-class partners."
"As we look to spring 2018 to open Baylor Scott & White Sports Therapy & Research, we're thrilled to be part of these tournaments," said LaVone Arthur, Chief Integration Officer and Senior Vice President of Business Development, Baylor Scott & White Health. "The facility will neighbor Ford Center where these games take place, and will work to keep athletes healthy and playing at their highest levels."
Based in Irving, Conference USA has a large alumni base in the North Texas area: 120,000 University of North Texas alumni in four counties and another 25,000 from the other 13 schools, according to the conference.[embeddedad0]
Tuesday's announcement happened to be on Maher Maso's final day in office as Mayor of Frisco. Mayor Maso was a major part of the Cowboys' vision for partnering with the city and creating a destination for athletics at all levels, including college.
"Frisco is a great location for these games because our community is active, collaborative and sport-centric," Mayor Maso said. "We're also a fast growing community and extremely proud of the world-class facilities we have available to host events such as this. Hosting the Conference USA Men's & Women's Basketball Championships enhances our reputation as a tourist and sports destination while providing entertainment and economic benefits for our residents."
Ticket information will be announced this fall and more information is available at www.ConferenceUSA.com.