Someone is going to write or tweet me to yell at me for jinxing the Cowboys, but we are looking at an absolutely staggering turnaround from the past two seasons – and I'm not just talking about wins and losses.
Think about this for a second: the last time the Redskins made the playoffs, in 2012, they downed the Cowboys, 38-31, in AT&T Stadium. Robert Griffin III totaled 334 combined yards and four touchdowns, DeAngelo Hall had a 27-yard interception return of Tony Romo and Perry Riley Jr. was a leading tackler.
When Washington rolls into town on Monday night, it's a decent bet Griffin and Riley won't be available, and Hall has been on injured reserve since Week 3. On top of that, Brian Orakpo, who missed that 2012 game with a torn pectoral, suffered the same injury last weekend and is done for the year.
Does this sound at all familiar? It should. The Giants team that just lost at AT&T Stadium was without starting running back Rashad Jennings, top wideout Victor Cruz and starting guard Geoff Schwartz. One of their best linebackers, Jon Beason, is once again injured after leaving the loss to Dallas early.
Even the Eagles, who sit with Dallas at just one loss on the season, have dealt with their fair share of setbacks. Pro Bowl guard Evan Mathis has been missing since Week 1 with an MCL injury, and he'll finely be eligible to return from his short-term IR stint when Philadelphia plays Carolina on Nov. 10.
Starting center Jason Kelce has been out of the lineup since he suffered a sports hernia against Washington on Sept. 21, and the Eagles are apparently eying a Week 9 return date for him against Houston.
In their absence, the Eagles have been forced to use 11 different offensive linemen and have shuffled between four different starting lines.
Darren Sproles, who has been a huge part of the Philadelphia attack with 689 all-purpose yards and four touchdowns, also sprained his MCL in the Eagles' Week 6 win against the Giants. The prognosis is that he'll at least miss a game or two, though he returned to practice Tuesday in preparation for Week 8 against Arizona.
Rounding back to my original point: in light of all these injuries around the division, it's pretty remarkable how well the Cowboys have fared on the injury front this season.
Yes, you can't discount the season-ending injury Sean Lee suffered in May, and rookie DeMarcus Lawrence was lost for eight weeks before the season even got started.
It's also worth pointing out that Morris Claiborne suffered a season-ending injury in Week 4 – though, sad as it might be to admit, that loss hasn't exactly been debilitating to this point.
Aside from those setbacks, though, we're talking about minor injuries at Valley Ranch this season. Bruce Carter missed three games after he strained his quad against New Orleans on Sept. 28, but the Cowboys expect him to return to practice on Thursday. Doug Free suffered a minor foot fracture in Seattle, but his expected absence is just two-to-three more games.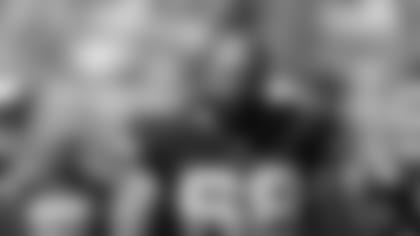 The only real problems we've seen other than that revolve around the ever-present scrutiny on Tony Romo's back – which has held up just fine through seven weeks – and some small, nagging pains that have affected linebackers Rolando McClain and Justin Durant.
When the Cowboys released their Friday practice report last week, it featured just three players expected to miss the Giants game – with Carter and Free the only starters, alongside rotational pass rusher Jack Crawford.
None of that even factors the return of Lawrence, who will be eligible to play when the Cowboys line up against Arizona on Nov. 2.
It's an encouraging change from last season – the last two seasons, in fact. Obviously, the season is still in its early stages. But if you'll remember back to 2013, the Eagles won the division largely thanks to one of the healthiest rosters in the NFL.
If the Cowboys can keep up this run of good health, it will go a long way to determining their odds of winning this division.