Frisco, Texas –The NFL Draft is a whirlwind of ever-changing dynamics. This player goes off the board, that player is still there. Teams have to be ready for just about everything once commissioner Roger Goodell takes the stage.
But this? No one expected this.
After Jason Witten was quoted just a week earlier as saying he was essentially getting ready for what would be his record-breaking 16th season with the Cowboys, word leaked out on Day 2 of the draft that instead the future Hall of Famer would be retiring to take the lead analyst position on ESPN's Monday Night Football broadcasts.
While the Cowboys knew Witten had tested for the position and had been in talks with the network, things ramped up faster than anyone had anticipated. Talk about a whirlwind indeed.
Because not only was Witten now headed out of the picture, so too was fellow tight end James Hanna. The sixth-year veteran had already decided to hang up the pads himself, tired of battling an ongoing knee injury.
That left just Geoff Swaim, Blake Jarwin and Rico Gathers on the depth chart at tight end, Swaim being the only one with any true experience. And playing behind the durable Witten, he'd managed a paltry nine catches in 28 games over three seasons of work.
The question now as Round 2 of the draft got underway on that Friday night seemed to not be if the Cowboys would pick up a tight end, but rather when. A position of strength was now one of definite need.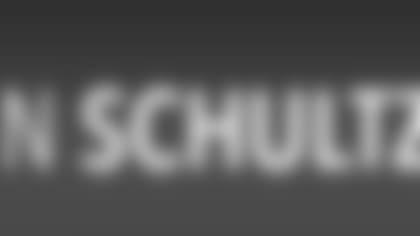 To their credit, the Cowboys didn't panic after the earlier Witten news and didn't reach for a player with a higher pick than what was warranted. They stayed the course, finishing the second day of the draft without a tight end, instead shoring up their offensive line and wide receiver corps.
But with an extra pick in the fourth round, Dallas didn't waste much time in finally fulfilling the need on the draft's third day. With the 137th selection overall, Dalton Schultz became the Cowboys' next would-be successor at tight end.
Another in an impressive line of Stanford products to play the position, Schultz comes from the same mold as Witten, a complete tight end who can be a factor in both the running and passing games. While he is still has a long, long way to go to match his predecessor, Shultz earned First Team All-Pac-12 honors last season after hauling in 22 passes for 212 receiving yards and three touchdowns. Perhaps even more importantly, he helped block for an offense that averaged more than 200 rushing yards per game.
Said head coach Jason Garrett afterward, "What we liked about him is we feel he is more of a complete tight end. Smart, tough … we like what he is all about."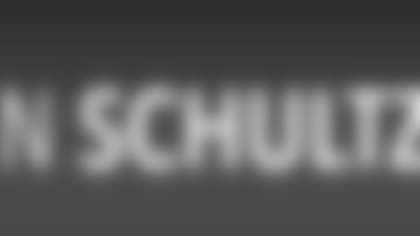 Honestly, projecting what the Cowboys have at tight end is somewhat difficult. With Witten continuing to serve as one of the best in the game year in and year out, those behind him on the roster rarely had the chance to really shine.
A solid blocker in the run game, Swaim is considered to have good hands. Might he prove to be a target for quarterback Dak Prescott? And the Cowboys felt so highly of Jarwin last year that they promoted the rookie from the practice squad to the active roster just to avoid him getting plucked away by another team. And then there is Gathers, perhaps one of the most talented athletes on the squad, but still a work in progress.
Throw in Schultz, who will be given every opportunity with the first-string offense, and the Cowboys have a promising, young crop of tight ends who have the potential to fill the shoes of Witten.
But again, those are awfully big shoes to fill.
---
Pick & Role: Identifying Scarbrough's Potential Role In Versatile RB Group