FRISCO, Texas – Given the unpredictability of the NFL draft, it's not often you see a storyline play out so perfectly for a team.
From the time the 2017 season ended, before free agency even opened, it was long suspected the Cowboys would need help at linebacker. The unit was hampered by injury throughout last fall, and the Dallas defense showed an inability to cope without Sean Lee manning the middle of the field.
What was worse was the widely held expectation that the Cowboys would seen be without their second-best option in Anthony Hitchens, and that proved to be correct. The Kansas City Chiefs signed Hitchens to a five-year, $45 million contract just hours into free agency – placing him far outside the Cowboys' price range.
In subsequent weeks, the Cowboys saw more changes. Kyle Wilber departed to reunite with former special teams coordinator Rich Bisaccia in Oakland. The team added a versatile depth player in free agent Joe Thomas.
But there was no denying it as draft weekend approached – the Cowboys had a need. They have a surefire All-Pro in Lee, but his consistent issues with injuries were troublesome, especially with him about to turn 32 this year. There's also boundless optimism about 2016 second-round pick Jaylon Smith – but the coaching staff found that Smith was more effective playing a limited snap count in his first season back from a major knee injury.
It all set up nicely for the Cowboys to take a hard look at linebacker, presumably in the early going of the draft.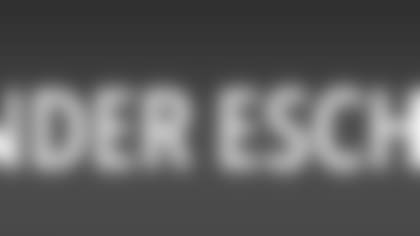 That's exactly how it played out. Despite having a choice from a number of enticing options – Derwin James and Harold Landry comes to mind – the Cowboys didn't hesitate in selecting Boise State's Leighton Vander Esch.
The Riggins, Idaho, native shot up draft boards after he finished fifth in the nation in tackles last season. And if those 141 tackles, 8.5 tackles for loss and four sacks didn't impress people, his performance at the NFL Combine certainly did.
Vander Esch arrived in Indianapolis at a whopping 6-4, 256 pounds and proceeded to post a 4.65 40-yard dash, a 39.5-inch vertical leap and a 6.88 3-cone drill – giving him elite athleticism to go with his college production.
Georgia' Roquan Smith and Virginia Tech's Tremaine Edmuns took top billing among linebackers during this draft cycle. But as the process went along, it became evident that Vander Esch would be one of the top linebackers drafted and a first-round pick.
The Cowboys brought Vander Esch to their facilities at The Star as one of their 30 pre-draft visitors, and it didn't seem to be any secret that they valued his ability highly. On draft night, they confirmed that pretty clearly.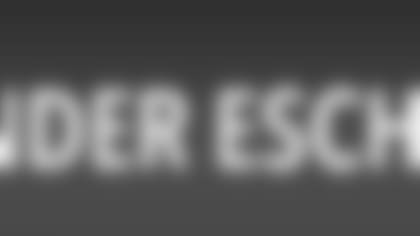 Vander Esch comes from about as humble a background as you could think of, but he's about to step into the spotlight in a big way.
As a first-round pick at a position of need, the expectation is that the rookie can make major contributions – if not start – from the get-go.
He has the size and the athleticism to play all three positions, but it seems like a good guess that Vander Esch will start at middle linebacker. Adding him to the linebacker corps gives the Cowboys three players who are capable of playing both of their primary linebacker spots. He should give the coaching staff a way to limit Smith's snap count, making him more effective in the long run. He should also provide an insurance option behind Lee, in case the veteran's injury problems crop back up in 2018.
Looking at it from another angle, Vander Esch's presence could allow the Cowboys to deploy Smith in new and intriguing ways, as well. Cowboys officials have suggested the possibility of playing Smith at strong side linebacker this season. There's also the possibility of using him as a situational pass rusher, allowing him to lean on his explosiveness to get after the quarterback – which was something he did quite well during his college career at Notre Dame.
None of this even factors in the rest of the depth chart, which features Thomas, not to mention veteran Damien Wilson and a handful of other rookies besides Vander Esch.
It's easy to see why linebacker was considered a priority heading into this draft. Now, having added a first-round talent into the mix, it sounds fair to say that – on paper, at least – this is about as deep and talented as the Cowboys' linebackers have looked in quite some time.
---
Pick & Role: Identifying Scarbrough's Potential Role In Versatile RB Group