FRISCO, Texas– Cowboys executive vice president Stephen Jones gave us all a hint two days before the draft when he said the team could select a couple of linebackers by the end of the three-day event.
Leighton Vander Esch got all the attention as the 19thoverall pick, but the Cowboys indeed added a second linebacker – Indiana's Chris Covington – with their first of two selections in the sixth round.
Jones' reasoning is sound: The Cowboys need numbers at a high-impact position, particularly without free-agent departures Anthony Hitchens (Chiefs) and Kyle Wilber (Raiders).
Covington is the type of prospect teams value late in the draft – a potential special teams contributor with traits to potentially develop into a rotation guy at linebacker.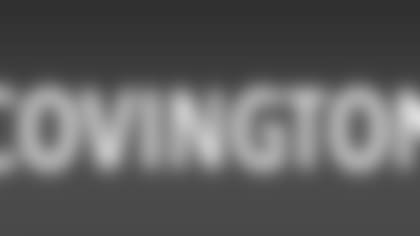 Covington hasn't always been a linebacker. He stepped on Indiana's campus in 2014 as a quarterback.
He played in five games on offense before he suffered a season-ending injury that freshman season. The next spring he moved to linebacker, and by the end of his senior year he earned All-Big Ten honorable mention honors with 85 tackles (12 for loss), 3 sacks and 5 pass breakups.
Covington is a big linebacker (6-2, 245) who plays faster than timed speed (4.78-second 40-yard dash time at the Combine) and can cover some ground. But with only three years' experience at linebacker, he'll likely need time to continue learning its nuances.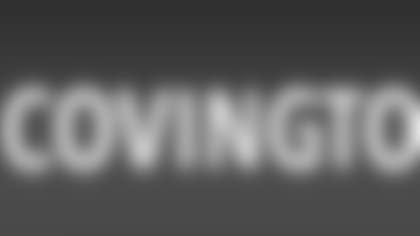 We know Sean Lee is the defensive quarterback from the WILL (weak side) linebacker spot. Vander Esch and second-year pro Jaylon Smith can play the MIKE (middle). Free-agent signing Joe Thomas and Damien Wilson can replace some of Kyle Wilber's work at the SAM (strong side).
Like Justin March-Lillard did last year, Covington will have to earn a spot on special teams and be available to fill in at linebacker spots where needed. March-Lillard appeared in seven games last year, all on special teams, and is likely Covington's primary competition.
---
Pick & Role: From College QB To LB, Covington Has Chance To Earn Spot
Pick & Role: Identifying Scarbrough's Potential Role In Versatile RB Group