FRISCO, Texas– Cowboys head coach Jason Garrett is, in many ways, a Nick Saban guy.
Garrett began his coaching career directing the Miami Dolphins quarterbacks on Saban's staff in 2005 and 2006. So perhaps it's a bit surprising that sixth-round pick Bo Scarbrough is the first Alabama player drafted by the Cowboys since Garrett's first draft as head coach in 2011. (In fact, the Cowboys franchise hadn't selected a Crimson Tide prospect since safety Tony Dixon back in 2001.)
Even with All-Pro caliber running back Ezekiel Elliott in the fold, Scarbrough was too good to pass up on Day 3 of draft weekend.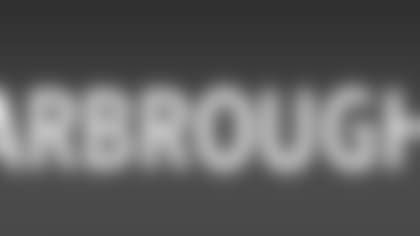 What type of running back are the Cowboys getting? Let Scarbrough himself explain.
"Physical, downhill, one cut, try to run a guy over," he said. "I'm a bruiser."
The Alabama program is built on discipline and physicality. The 6-1, 230-pound Scarbrough thrived as a complementary back in its pro-style scheme, averaging 5.9 yards on 251 carries over three seasons, along with 20 touchdowns.
He's a winner, too, having played in the national championship game all three years and winning two titles. He rushed for 93 yards and two scores in the first half of Alabama's loss to Clemson in 2016.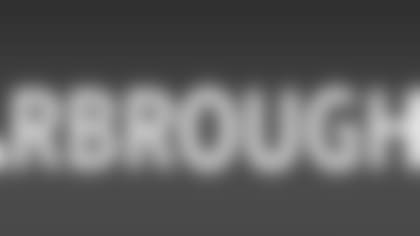 Elliott is undoubtedly the primary back and the focal point on offense. He played in 591 of a possible 691 snaps over 10 games last season. But the Cowboys have added depth and versatility behind him.
Rod Smith emerged as a strong candidate for primary backup duties last season. Tavon Austin, a wide receiver/running back acquired from the L.A. Rams, has a chance to be dynamic as a mismatch space player. And since Alfred Morris has not been re-signed in free agency, Scarbrough looks poised to compete for a spot as another backup. His frame and toughness could be ideal for short-yardage situations as needed. Special teams will be a must if he's going to make the 53-man roster out of training camp.
---
Pick & Role: From College QB To LB, Covington Has Chance To Earn Spot
Pick & Role: Identifying Scarbrough's Potential Role In Versatile RB Group