FRISCO, Texas– By the end of the sixth round of this year's draft, the Cowboys had more than addressed the wide receiver position. In fact, one might say the position had been turned completely upside down with Dez Bryant out of the picture and Ryan Switzer traded to the Raiders. The Cowboys have added Allen Hurns, Deonte Thompson in free agency, drafted Michael Gallup and then traded for veteran Tavon Austin, who won't be a conventional receiver but is someone that will certainly line up on the outside and demand attention.
Still, the Cowboys weren't completely satisfied with the position, and when Boise State's Cedrick Wilson was on the board, they grabbed him, adding him to what will be a crowded and talented receiver room.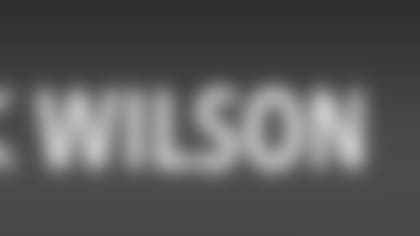 While the Cowboys might not have been hurting for a receiver, it's likely Wilson was the highest-rated player still available on their board when they took him with the 208thoverall pick. After the Senior Bowl in January, Wilson was considered a mid-round pick, but like many players sometimes do, he slipped down into the sixth. But Wilson doesn't have sixth-round production, setting Boise State's single-season record in 2017 with 1,511 receiving yards and he's the only player in BSU history with two 200-yard games in one year. One of those occurred in his final collegiate game, hauling in 221 yards on 10 catches in the Broncos' Las Vegas Bowl win over Oregon. Wilson is a big-play receiver who could stand to get a little stronger, but will be tough for some corners to keep up with on the outside.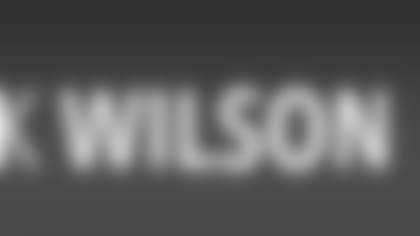 Wilson will definitely have to battle for playing time and even though he was drafted, he'll start off on the outside looking in, mainly because of numbers. With Hurns, Terrance Williams, Cole Beasley, Tavon Austin and Michael Gallup seemingly locking up some roster spots, there won't be a lot of room for the rest. Deonte Thompson is a burner they signed in free agency and Noah Brown had a promising rookie year and might just be the strongest of the receivers. There are some others like Lance Lenoir and K.D. Cannon who have been around the system for a while and will start out higher than Wilson, so it certainly won't be an easy climb. But if he shows some of the skills early that led to all that production in college, Wilson will find himself right in the hunt when it's time to finalize the roster.
---
Pick & Role: From College QB To LB, Covington Has Chance To Earn Spot
Pick & Role: Identifying Scarbrough's Potential Role In Versatile RB Group