Dallas Cowboys Cheerleaders Visit Kindergarten Graduation Day
As we walked down the hallway full of bright shining smiles, the kind and respectful students of Salazar Elementary School greeted us with colorful signs. Kindergarten Graduation Day had arrived!
We entered into their decorated event room, filled with adorable little ones in caps and gowns. Every parent in the audience was snapping pictures and calling out their child's name with pride.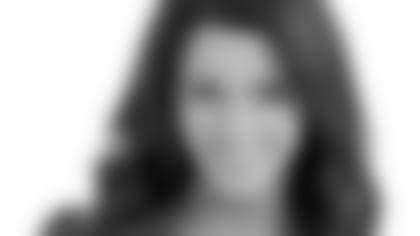 Rachel and I were honored to shake the hands of each kindergartner that crossed the bridge into first grade. We realized this was a very important celebration, much more than just a picture and a certificate. Rewarding children at a young age for hard work, good grades and good behavior will take them so far in life.
The event was packed with performances from the local middle school and high school, a choreographed dance from the kindergarten graduates and even a beautiful kick line AND jump split from their drill team! It was such an honor to be on stage with school principal, the class teachers and even the mayor of their beloved town, Donna, Texas! Cowboys Nation is alive and well in Donna, and we were so happy to be there to represent America's Sweethearts and America's Team.
Our hope as cheerleaders is to represent the organization well, but also to be role models for these impressive young boys and girls. Each teacher who spoke shared a message of positivity and encouragement. We can only hope that the example we set as Dallas Cowboys Cheerleaders inspires this next generation to set their goals high and reach for the stars.