(Editor's Note: Throughout training camp, Bryan Broaddus will break down every position battle on the roster, analyzing players' roles and their impact in practice.)
The top of the wide receiver depth chart looks pretty set for this team. But after a tumultuous first week, the battles at the bottom of the depth chart should be pretty interesting.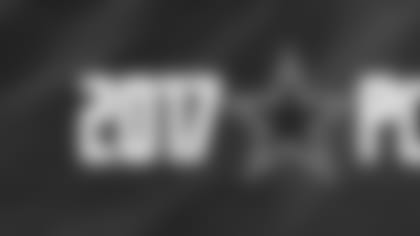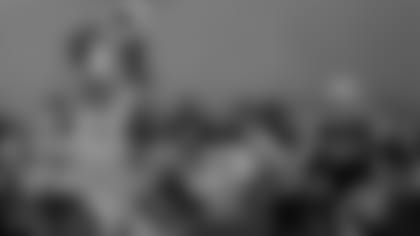 Here are my thoughts about the wide receiver spot to this point:
From top to bottom, the one position group that will likely to have the least amount of change. With the release of Lucky Whitehead earlier in the week, the drama of him potentially making a run at that sixth spot is now history.
Dez Bryant, Terrance Williams and Cole Beasley are your primary players with Brice Butler and rookie Ryan Switzer in support roles.
For the front office and coaching staff to consider carrying that sixth player on the 53 -- they would have to play their way onto the roster.
Early in the process, it appears that Andy Jones and Noah Brown would be the likely favorites for that spot. The advantage that Jones has over Brown is the experience of the training camp grind. Until you've have gone through that, it's hard to understand what it takes to make a roster.
Of the dark horse prospects -- Lance Lenoir, Brian Brown and Uzoma Nwachukwu -- two of the three catch the ball well (Lenior and Brown) but don't have the speed and quickness of Nwachukwu. I really like what I have seen from Lenior so far in this camp. His route running has been good and he has shown the ability to finish. Brown proved in OTAs and minicamps that he also had the ability to finish when given a chance, coming up with at least one spectacular reception each practice. This brings us to Nwachukwu -- I just don't feel he is nearly consistent enough to challenge the others. I would not be surprised if one of these players at the end of the day wind up on the practice squad if they show enough.
Recently-signed receiver Javontee Herndon is a way behind the others in both conditioning and knowledge having not been around the team for the work the previous three months. It will be interesting to see how quickly he catches up.