SEATTLE –As Draft Day nears, Washington's three AP first-team All-Americans drew a large crowd at the school's Pro Day in Seattle. An estimated 50 scouts were on hand at UW's Pro Day on Thursday, and The Daily of the University of Washington's Thuc Nhi Nguyen (@thucnhi21) was there for the action as Washington's defensive stars stood out.
Top pick(s):DT Danny Shelton, OLB Hau'oli Kikaha, LB Shaq Thompson, CB Marcus Peters
Possible Cowboys fits:Despite Washington's inconsistent defensive performance throughout the season, the group is loaded with individual talent that can bolster the Cowboys defense. Perhaps the best fit would be the player who didn't even finish the season with the Huskies: cornerback Marcus Peters.
Peters was dismissed from the team in November for violating team rules, missing the final five games after a string of conflicts with the coaching staff. The rocky ending to his college career didn't derail the 6-0 cover corner's draft dreams too much, as he is still considered a top cornerback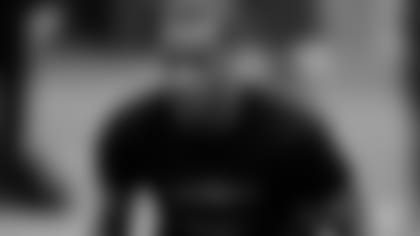 in this year's class. He has long arms and is physical in press coverage. In eight games during his junior year, Peters had three interceptions, which still led the team at the end of the season, seven pass break ups and 10 passes defended. He wowed scouts in his return to campus at Pro Day as he showed off his soft hands, loose hips and quick feet during defensive back drills.
Linebacker Shaq Thompson participated in both linebacker and defensive back drills as the former high-school safety has talked to scouts about playing a hybrid Will linebacker position in the NFL. Although he scored two touchdowns as a running back last season, Thompson has sworn off the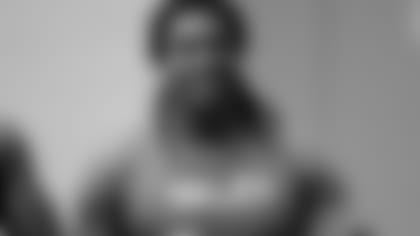 offensive side of the ball. The 6-0, 228-pound athletic freak laid low for the first half of the workout, as he stood by his Combine numbers, but the moment he took off his gray T-shirt to unveil a blue Superman tank top and begin position drills, the large crowd of scouts couldn't turn away from Thompson. He was named an AP first-team All-American last year as an all-purpose player after he tallied 81 tackles, one interception and four defensive touchdowns.
After two ACL surgeries, outside linebacker Hau'oli Kikaha left Washington as the school's all-time leader in sacks. He moved from defensive end to a hybrid "buck" linebacker position last year and set the school's single-season sacks record with 19. Kikaha, a unanimous first-team All-America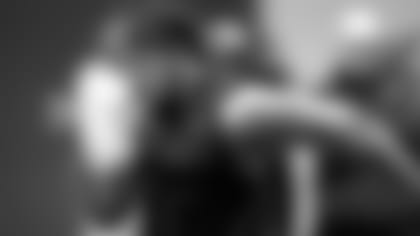 selection in 2014, stands out most in the pass rush, but has worked to convince teams he can drop in coverage as well. He participated in both defensive line and linebacker drills and did all tests after an illness sidelined him at the Combine. Despite running in the high 4.9s in the 40, Kikaha looked impressive during defensive line drills, showing speed and a quick burst.
Top performer:Peters, a brash personality on the field, was hard to ignore. He was fluid in coverage and showed great hands. He didn't handle many drills throughout the day, as he just took part in the defensive back workout, but for the ones he did tackle, he dominated. Teams have been clamoring to get at Peters as he's met with a handful of teams already with several more in the works.
Who Else Stood Out:Thompson schmoozed with numerous scouts after his workout and deservedly so. He showed his incredible athleticism in his position drills and the same versatility that earned him the Paul Hornung Award this season. The only test he took part in was the bench press, which he couldn't complete at the Combine due to a thumb injury. He had 20 reps.
What They Said:
Thompson on the draft process:
"This process is crazy. It's tiring, I'm not going to lie to you. It's a lot of stress put on you with all the teams and work outs. I just can't wait for it to be over and have a home team somewhere else."
Thompson on having Peters on the field again:
"One of our brothers came back today. He did a heck of a job out there. He looked good. I can tell he's been working out. He looks like he's ready for the next level."
Peters on the draft process:
"It's a lifelong dream that I've been working for. Some of the dreams are coming true now. I'm just continuing to work."
Shelton on the life change he's facing:
"It's definitely crazy to think about, crazy to think about where I came from where I'm going to be. I'm just taking everything in and trying to be patient at the same time and just staying faithful."
Thuc Nhi Nguyen (@thucnhi21) covers Washington sports for The Daily of the University of Washington.