(Editor's Note: With NFL free agency in its second month but still a few weeks away from the draft, the staff members of DallasCowboys.com will analyze each position, profiling each player with what we know and what still needs to be determined. Today, we will continue the 11-part series with tight ends.)
IRVING, Texas – Eight modern-era tight ends have Hall of Fame busts in Canton, Ohio. When you have a player with legit credentials to someday join those guys – a player who has owned his position for 12 straight seasons and played in 191 of 192 possible career games – you haven't had many questions about tight end in the Dallas Cowboys organization since the Bill Parcells era.
Just answers. Really good ones.
Not much changes in 2015. Jason Witten remains the safety valve for Tony Romo in the passing game, and behind him is the developing duo of Gavin Escobar and James Hanna. Both backups complement each other well, and assuming both are on the roster for Week 1, they figure to split time in multi-tight end sets again next season.
The Cowboys would seem unlikely to draft a tight end in what's considered a weak class, but they may sign a couple extra players for depth and competition on the 90-man training camp roster.
Let's look at the Cowboys' current tight end depth chart:
Jason Witten
What We Know: Turning 33 in May, Witten remains as motivated as ever to keep his body ready for the rigors of a 16-game schedule. Though not a freakish downfield threat like Rob Gronkowski or Jimmy Graham, he's savvy working the middle of the field and finding soft spots in zone coverage. In what some mislabeled as a "down" year, Witten still made his 10th Pro Bowl with 64 catches for 703 yards and 5 touchdowns. He became only the third tight end in NFL history to reach 10,000 career receiving yards and moved into No. 2 all-time behind only Tony Gonzalez (15, 127). Yet the most impressive part of his 12th season was he accepted a heavier blocking workload in Scott Linehan's run-first offense. DeMarco Murray's record-breaking 1,845-yard season was a product of great offensive line play, as well as Witten and the other tight ends working the edges with precision.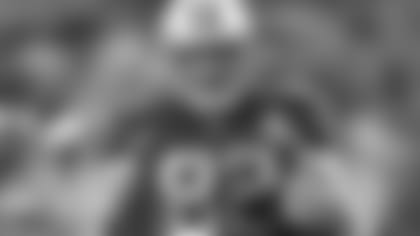 Still Need To Know If: There's a specific year he enters the Ring of Honor when his career's finished. Joking aside, there's not much left to uncover about Witten's remarkable Cowboys tenure. Even with Murray gone, the Cowboys still plan to establish the run with a stable of backs, but Witten might have more chances in passing situations – especially with Dez Bryant seeing double coverage on a weekly basis.
Gavin Escobar
What We Know: Like the recent second-round tight ends before him (Anthony Fasano and Martellus Bennett), Escobar has yet to emerge as a full-time contributor in multi-tight end sets. He flashed his considerable pass-catching skills with two touchdowns on three catches in a Week 7 win over the Giants, but he tallied only two catches the rest of the season. Still, Escobar's hands and 6-6 frame make him a matchup problem in the red zone. Six touchdowns on 18 career catches is a nice ratio he can build on going forward.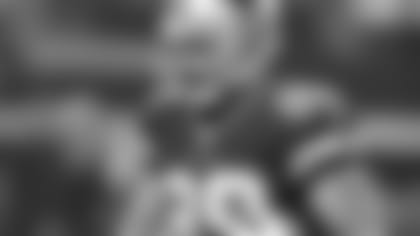 Still Need To Know If:Escobar will continue to develop his strength in another full offseason program with the club. Blocking remains his biggest area of development. If Escobar increases his core strength to become an effective on-the-line blocker, he'll take a step toward becoming the complete tight end the Cowboys envisioned when they grabbed him in the second round of the 2013 draft.
James Hanna
What We Know: Hanna's blocking in roughly one-third of the Cowboys' total offensive snaps was a huge part of Murray's single-season franchise-record rushing total. A sixth-round pick in 2012, Hanna has appeared in every game of his three-year career as a sturdy backup to Witten.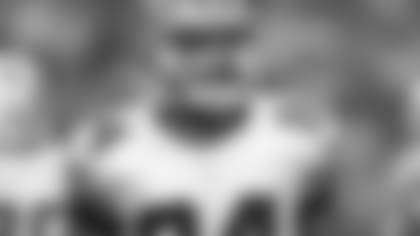 Still Need To Know If:Hanna will get more involved in the passing game in the final year of his rookie contract. Don't let the 24 career catches fool you; Hanna has earned the right to play in more high-leverage situations, and not just as a blocker. He's an underrated athlete who has shown the ability to separate and make plays downfield.