(Editor's Note: With free agency in its second month, but the NFL still a few weeks away from the draft, the staff members of DallasCowboys.com will analyze every position, profiling each player with what we know and what still needs to be determined. Today, we continue the 11-part series with defensive ends.)
IRVING, Texas – The Cowboys lost a veteran mainstay at defensive end in Anthony Spencer, who signed with the Saints, and a run-stopping veteran in George Selvie. But the addition could more than make up for the departures.
Greg Hardy is one of the best pass rushers in the game, but is still waiting to hear from the NFL Commissioner on a possible suspension that stems from a domestic violence charge last year.
Aside from Hardy, the Cowboys have a couple of key returners back in the mix in Jeremy Mincey and DeMarcus Lawrence, who will need to hold the fort down if/when Hardy is suspended.
Let's look at the entire depth chart of defensive ends.
Jeremy Mincey
What We Know:While he might have had some character issues in his previous stops at Jacksonville and Denver, Mincey became a locker-room leader for the Cowboys defense in 2014. One of the team's pleasant surprises, he also became a key cog in the Cowboys' pass rush down the stretch. His versatility could allow him to slide to tackle in nickel situations.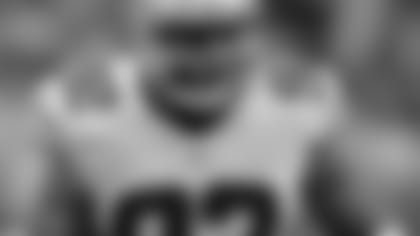 Still Need To Know If:Like we saw in George Selvie, who took a step backward in his production in 2014 after a seven-sack campaign in 2013, Mincey has to prove he's more than a one-year wonder in this defense. The difference between the two players is past production. Mincey has produced in other stops, but had some issues with the coaching staff. That hasn't been the case here in Dallas.
Greg Hardy
What We Know:When he's on the field, he's a nightmare for offensive linemen to block. In fact, Hardy rarely even sees one blocker when he's on the edge, but he's still produced 27 sacks in his 32 games. Hardy is one of those dynamic rushers who can move to either side or sometimes even line up at the tackle spot to create even more mismatches.
Still Need To Know If:For starters, we still need to know how many games, if any, Hardy will be suspended by NFL Commissioner Roger Goodell for his domestic violence charge last year that put Hardy on the Commissioner's Exempt List for 15 games. Like all players new to the team, he's got to prove he can not only stay out of trouble, but mesh with his new teammates on and off the field.
DeMarcus Lawrence
What We Know:We know Lawrence has a feel for the dramatic. While he decided to run with the fumble he recovered in last year's playoff game against Detroit that led to his own potentially costly fumble, Lawrence redeemed himself with a game-clinching sack and fumble recovery moments later to secure the win. And Lawrence made that sack from the right-end spot, the position the Cowboys pegged him to play when they traded up last year to snag him. He can play either side and will be asked to do so if he's lined up opposite of Hardy.
Still Need To Know If:There are a lot of things we need to know about the player who missed most of last year with a foot injury. He did come up with a key play in the game against the Lions, and followed it up with another sack against the Packers, but regular-season games are pretty important too, and Lawrence didn't make a huge impact until the playoffs. Maybe what we saw in the postseason was a sign of things to come; the Cowboys certainly hope so. But the jury remains out for now, although the future definitely looks bright.
Jack Crawford
What We Know:We know Crawford is more than a guy from London the Cowboys wanted on the roster when they played there last year. He is a legitimate defensive lineman who can play both end and tackle. With a full offseason here in Dallas, don't be surprised if he's a solid contributor.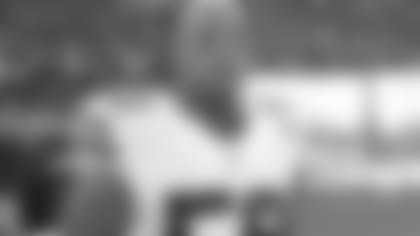 Still Need To Know If:His position hasn't been locked down entirely, although he'll probably start at end. Crawford's size (6-5, 275) is more than intriguing and allows the Cowboys to put him in different spots. He might not be big enough to handle the pounding inside every play, or quick enough to play on the edge every snap, but he'll get the chance to figure out what his role might be.
Ben Gardner
What We Know:Just being drafted alone shows the Cowboys saw some traits they liked. Gardner had some ability and a high motor when he was healthy at Stanford.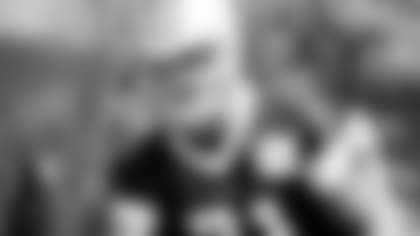 Still Need To Know If:He needs to show he can stay healthy before he can show that he can play. Depending on what happens in the draft, Gardner should have the opportunity to showcase his skills.
Others To Watch
Kenneth Boatright: One of those guys that just kept hanging around last season and eventually landed on the roster for a short time. He excelled in camp and the preseason a year ago and needs to have a repeat performance.
Lavar Edwards: Another guy who went on and off the roster, but has the versatility to play two positions, which intrigued the club enough to keep him for this season.
Efe Obada: Experience is lacking here, but the Cowboys are taking a chance on a guy with the measureables, giving him plenty of time to develop. Low-risk move with a chance for major upside.