(Editor's Note: With NFL free agency in its second month but still a few weeks away from the draft, the staff members of DallasCowboys.com will analyze each position, profiling each player with what we know and what still needs to be determined. Today, we will continue the 11-part series with the wide receivers.)
IRVING, Texas – The current picture for the Cowboys' wide receiver corps looks about as clear as any position on the team. Their top target is good enough to be designated as the club's franchise player, their No. 2 receiver caught touchdowns on 27 percent of his catches last year and their third option just signed a four-year extension.
For each big question that appears to be resolved, though, there are some nagging uncertainties to deal with – yes, even for Dez Bryant. With the offseason program set to begin on Monday, this looks like a great time to examine the wide receiver position as it stands:
Dez Bryant
What We Know:You could argue Bryant is currently the top receiver in the NFL, and there's certainly no argument he's among the best three or four in the league. In 2014 he continued his upward ascension by leading the league in receiving touchdowns with 16 – a Cowboys' single-season record. We also know Bryant doesn't yet have the long-term contract he wants, as Dallas opted to use their franchise tag on him. As it stands right now, he's set to play 2015 for $12.8 million, but he has no long-term guarantees.
Still Need To Know If:How exactly is Bryant's situation going to play out? The Cowboys' front office has stated that it expects him to sign his franchise tender and take part in the team's offseason. The offseason program is set to begin Monday, and Organized Team Activities begin in a month. It remains to be seen how much of the program Bryant plans to attend – and then there's training camp. We know how effective Dez can be when he's playing. Is there any cause for concern that he won't? On the flip side, the two parties have until July 15 to strike up a long-term agreement. When might we see that happen, if at all?
Terrance Williams
What We Know:Williams developed a penchant for the electric during his second season with the team. Think back to some of the most memorable plays of the season, and Williams stands out – his touchdown catch after Tony Romo's spinning escape from J.J. Watt and his third-down catch in Seattle come to mind. Williams showed that he knows how to take advantage of defenses keying on Bryant, as he proved with long touchdowns against single coverage in the playoffs.
Still Need To Know If:Can he be consistent? That remains to be seen. He scored six touchdowns in the first seven weeks of last season, and he blew up for three touchdowns in the playoffs. In between those two explosions, though, he was virtually non-existent from Week 9 until Week 17. Williams only caught 12 passes during the second half of the regular season, which is a number you'd like to see improve.
Cole Beasley
What We Know:Tony Romo's favorite third down target isn't going anywhere. Beasley was one of the first offseason targets the Cowboys secured, as they signed him to a four-year $13.6 million deal. He went a long way toward earning that with his emergence down the stretch of 2014. He caught 21 passes for 277 yards and all four of his touchdowns during the final six games of the season – a stretch that saw Dallas go 5-1.
Still Need To Know If:Can his role increase? You've seen Beasley's numbers climb during each of his three seasons with a team – no doubt a sign of his growing relationship with both Romo and the coaching staff. His value on third down is apparent, but he has still yet to log 40 catches in a season. It seems only logical for the Cowboys to get him more involved moving forward. Perhaps one of the ways he can do that is as the team's new punt returner, in light of Dwayne Harris' absence?
Devin Street
What We Know:Just based on the way Street found his way onto the field, we know this coaching staff values him as a blocker and trusts that he isn't in over his head. Despite the fact that he didn't factor on offense, Street played in all 16 games.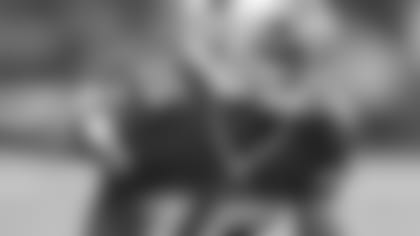 Still Need To Know If:How can he build off of that? It'd be wrong to call Street's rookie season disappointing, considering he was a fifth-round pick – not to mention the skill of the receivers above him. But you'd still like to see some improvement over a stat line of two catches for 18 yards. Especially with Harris off to the Giants, Street has an opportunity to seize the No. 4 receiver job and take a more active role in the offense.
Chris Boyd
What We Know:We know the Cowboys must have liked what they saw out of Boyd, or else he wouldn't be back with the team. Boyd was with the team for training camp, but he was released during roster reductions. Three months later, he popped back up on the practice squad, where he remained for the last month of the season.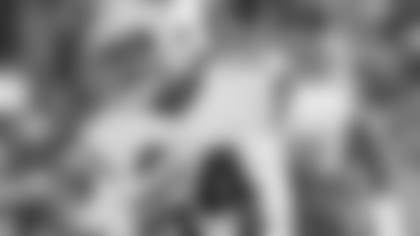 Still Need To Know If:We still need to know if that means anything. The Cowboys clearly like Boyd, and he's going to get another chance to earn a roster spot. It'll be interesting to see how it pans out, though. NFL teams typically only carry five or six receivers on their active rosters, and four of those are spoken for on this team.
Reggie Dunn
What We Know:Credit to Dunn for managing a feat that is harder than it looks: he hung around an NFL practice squad for an entire season. It's common to see teams cycle through players as they address injury issues and the like, but the Cowboys signed Dunn in early September of 2014 and have held on to him ever since. He's a valuable guy to have on the practice field, given his abilities and experience as a return man.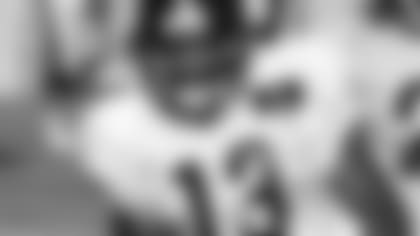 Still Need To Know If:Like Boyd, Dunn will be one of a handful of receivers to have a shot during training camp. He was a fantastic return man during his college career at Utah, so perhaps that will aid him in fighting for a roster spot going forward.